If you're here, chances are you have a very special man in your life who's about to turn 19 or 20 years. Whether it's your son, brother, friend, or even romantic partner, you shouldn't let this special occasion go to waste. With this birthday, they will be turning into a mature young man, so you might want to treat him with something nice.
Don't know where to start? Don't worry There are lots of things that will be the perfect gift for young men. From apparel and accessories to hobby supplies and personalized items, you're bound to find the perfect gifts for 19-year-old and 20-year-old men in this list. Then finally, on his birthday, you'll definitely be able to see his face grow with excitement as he opens up the present you have gotten for him.
1. Beard Brush and Comb Set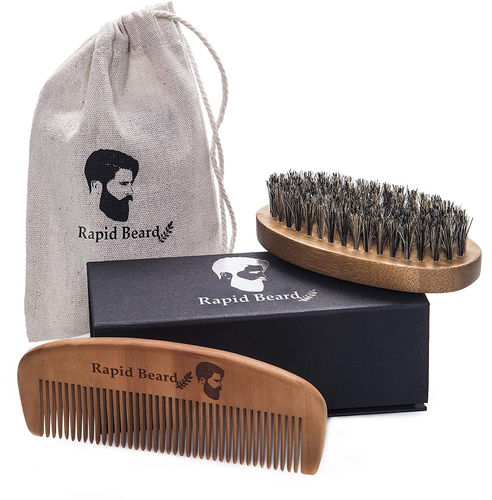 Pay attention to his grooming habits. Usually, as guys turn into young men, they might get interested in growing and maintaining their beards. If that's the case, then this brush and comb set is the ideal present for him. It will help him groom his beard, making him look presentable as he turns older. Plus, since the kit is lightweight, he can carry it around with him as he travels.
2. Luxurious Shaving Set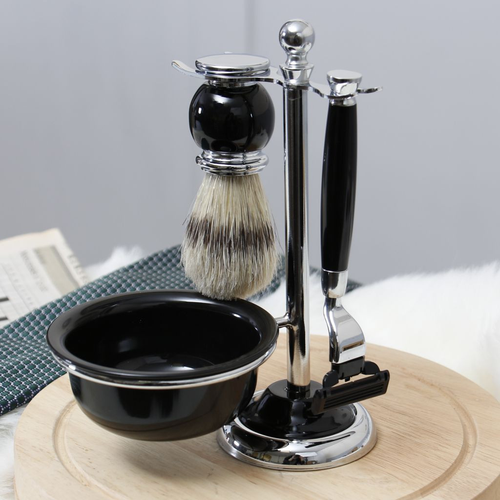 Is he going the opposite road when it comes to his beard and mustache? If so, then a luxurious shaving set would come in really handy. Most young men usually rely on generic store-bought razors to keep a clean-shaven look. However, a high-quality shaving set will make a lot of difference. It's durable and better to work with. He will definitely be forever thankful for this gift.
3. Canvas Duffle Bag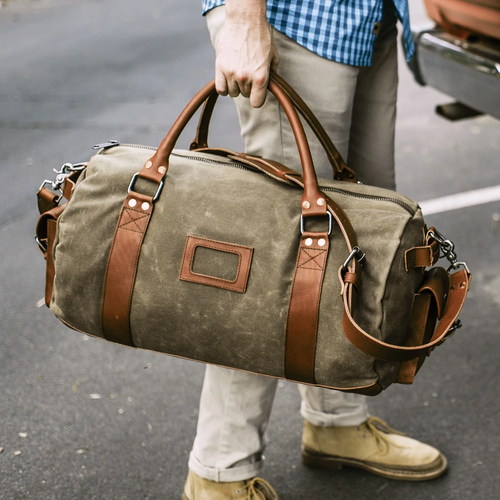 As he turns into a young man, he might be going into the professional world for the first time. Thus, one of the best gifts for a 20-year-old male is a working duffle bag. Show him your support by giving him a fashionable yet functional bag for him to carry his belongings to work. A canvas duffle bag would be perfect for this as it is lightweight yet durable. Plus, it has plenty of room to organize his stuff.
4. Smartphone Charging Bracelet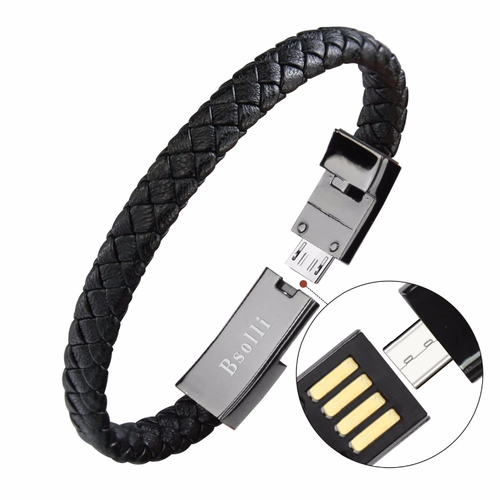 These days, nobody goes anywhere without their smartphones. With the increased use of smartphones, your guy probably needs to haul his phone charger everywhere with him. Make sure he never leaves home without a functional yet easy-to-carry phone charger with this bracelet. This state-of-the-art bracelet doesn't only look cool, but it can also help him charge his smartphone anywhere and anytime.
5. Levitation Floating Globe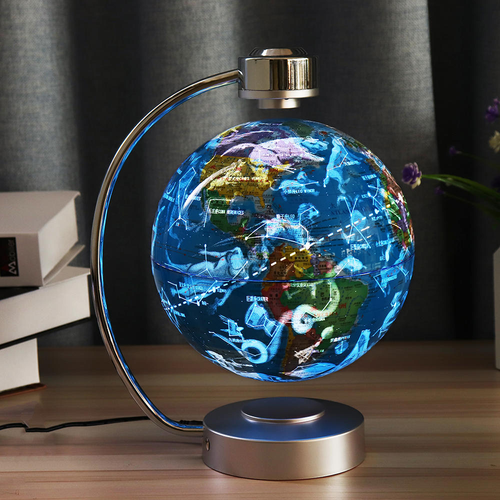 Is he going to a college and getting his own dorm? Is he interested in geography? If you answer yes to any of those questions, then he will undoubtedly love this floating globe. It's geeky yet cool paraphernalia to showcase in his room. Plus, it doubles as a desk lamp, making it totally awesome yet functional.
6. Breakfast Sandwich Maker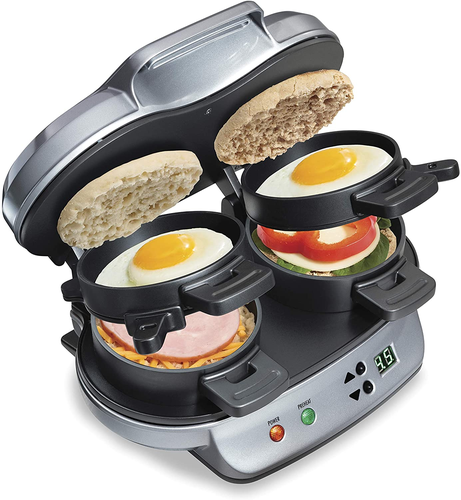 Any food enthusiast will absolutely adore this gift. Perfect for busy mornings, this device will help your guy create delicious breakfast quickly and easily. It's also a great gift for those who will be going to college or moving out from home. This sandwich maker doesn't take up a lot of space, yet it can do so many things at the same time. Additionally, a breakfast sandwich maker is also easy to clean up, which is perfect for a young man who has a hard time keeping his things neat and tidy.
7. Sophisticated Leather Wallet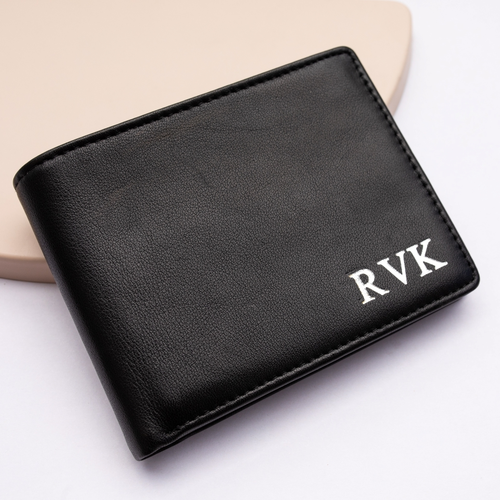 This might be one of the best mature birthday gifts for 20-year-old males. For a lot of men, wallets are an essential accessory. So, why not give him the best that there is? A sleek and sophisticated leather wallet will be perfect for him. Make sure to give him one with lots of spaces for his cards and other items. To make this gift extra special, you can get it personalized by adding his initials engraved to the wallet.
8. Luxurious Necktie Set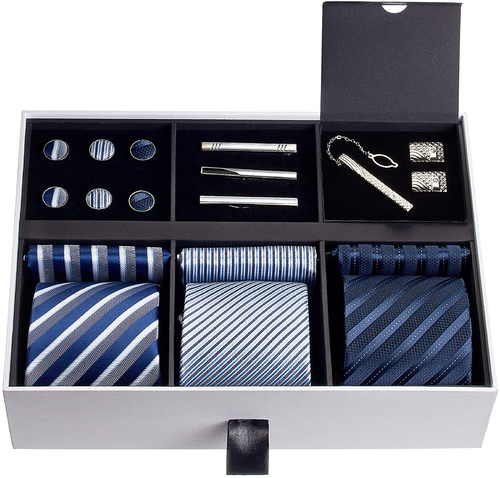 Here's another amazing gift for young men. As they grow older, men usually pay more attention to how they look. They might even upgrade their wardrobe to adjust to their professional life better. Help him in his quest to look more presentable and mature by giving him a luxurious necktie set. The key is to get a set with multiple ties of different patterns and styles so he will have a lot of options to choose from.
9. Beer-Making Kit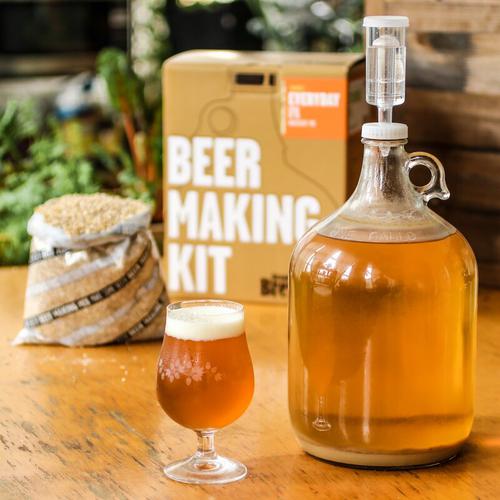 Alcohol, especially beer, is an essential part of growing up in a lot of young men's lives. Why not make this birthday more special by showing him that he can make his own beer? A lot of hip young men are turning to create their own special homemade beer. Get him a beer-making kit to start his own home brewery. Who knows, maybe this newfound hobby can turn into a valuable business for him in the future.
10. Cards Against Humanit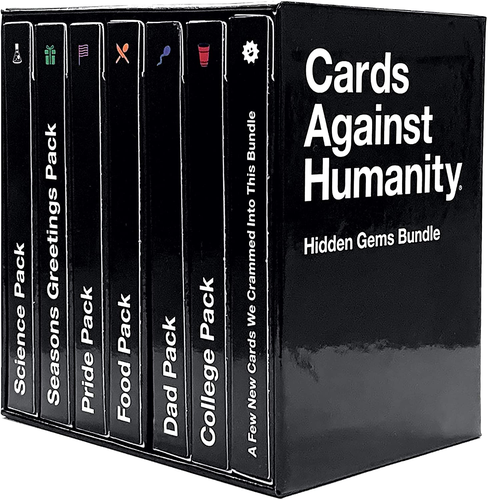 Cards Against Humanity is a popular card game among young people. It's a good-humored gift for young men with a dark or awkward sense of humor. Fun to play with family and friends, this will be a wonderful gift for a young man who loves to joke around. This wonderful gift will provide enough ammunition for hours and hours of laughter and joy.
Takeaway Message
Buying a gift for a guy turning 19 or 20 can be tricky at times. You need to figure out if you want to go with something functional, something fun and silly, or perhaps both at the same time. But hopefully, this list has given you ample gift ideas for these young male figures in your life. So, did you find anything he might like? No matter if it's your buddy, family member, or romantic partner, he's bound to love some of the things listed here.