Women in their 30s are more confident in their choices and way of life. They know what they want and they are not hesitant about it. Their ideas develop and their thoughts mature. Based on different experiences, their perspective towards life may change. So, it comes as no surprise that their choices change with time. Hence, this article is a guideline for choosing gifts for women aged 30 and above.
If you know any mature woman, you know that it's not easy to pick out gifts for women in their 30s. The list below will help you to figure out what kind of gifts she might like. For them, it's not simply about clothes, makeup and trendy items. You have to consider useful things like gadgets and household items too. Let's take a look at 15 useful gifts for women in their 30s.
Personal Care Products
For a woman, looking pretty is very important so that she can feel beautiful inside out. So, to win her heart, give her pretty but practical accessories and fashion items that she does not already have. These things will give her a break from usual daily life to have a few moments for herself and freshen up.
1. Pro Facial Steamer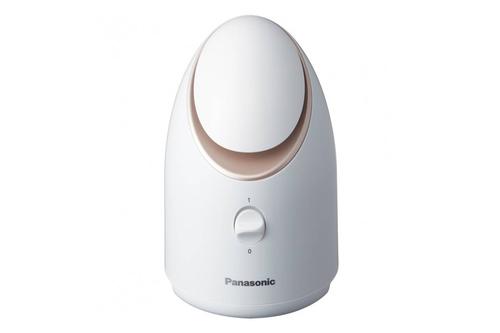 This Nano ionic Panasonic Facial Steamer allows you to enjoy a high-quality beauty treatment at home and it is as good as any spa. The hot air steaming is 4,000 times finer than the ordinary one. Their function is to penetrate, moisturize and soothe the skin to make you appear more youthful and delicate. It also helps to remove the makeup before going to bed and help you to relax. It is a lifesaver for busy women who have no time for themselves.
2. Charcoal Teeth Whitening Kit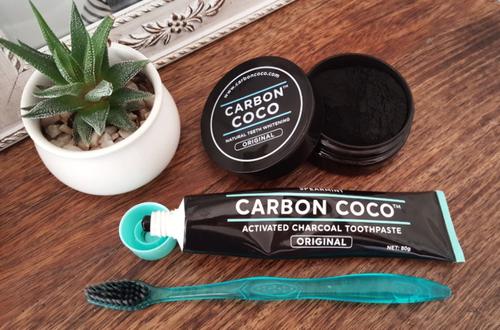 As we age, we need to take care of our teeth even more, especially if we love to drink coffee or tea. Women might not necessarily spend money on these things, but they will be happy for getting such a thoughtful gift from someone close. Activated charcoal and coconut oil toothpaste are the best selling products of this kit. The ingredients generally are food-grade activated charcoal, baking soda, peppermint and stevia. It is one of the practical gifts for 30-plus-year-old women.
3. Lorac Natural Eyeshadow Pallet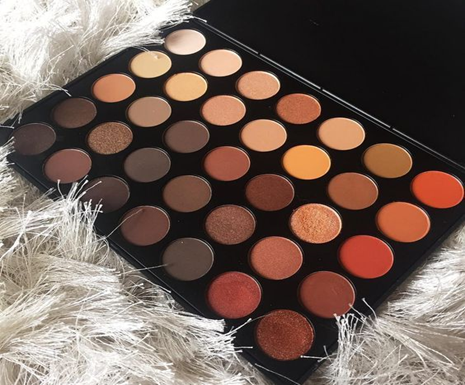 This makeup kit has all the natural shades that will give her a fresh look. A woman who carries herself with pride, whether she is a housewife, a career woman or a mother, knows that this kit makes her look elegant.
4. Daily Look Clothing Subscription Box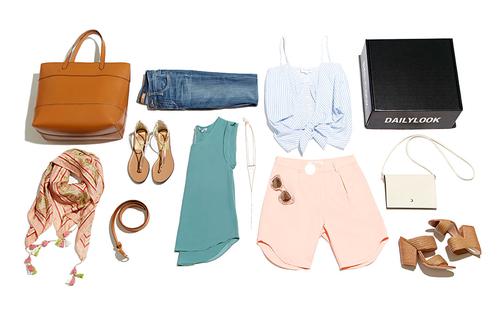 "Dailylook" is a subscription service for monthly clothing and styling. You give your size, style and price preference and a stylist provides you with your picks. He gives you at least 12 pieces. You can cancel the order before shipment. The price is reasonable and you can return any item that you do not like. This is like a dream coming true for any woman since clothes are the most important items. Every woman needs decent clothes for daily usage, workplace and formal wear. So thumbs up for our subscription box as a gift!
5. 3 Piece Luggage Set
The picture above shows Kenneth Cole Reaction 3 piece luggage set. It is handy for women who travel for work or for pleasure. This durable luggage set can be taken even to very rough places. They have at least a 10-year guarantee. A woman in her 30s definitely needs this.
Household Items
Decorating a house has always been a woman's joy. You can think of beautiful crockery, kitchen appliances and other household items as useful gifts for a 30-year-old woman. It is important to consider her lifestyle before giving a gift. The following are some household items that you can give her as a gift.
1. Spiralizer 5 Blade Vegetable Slicer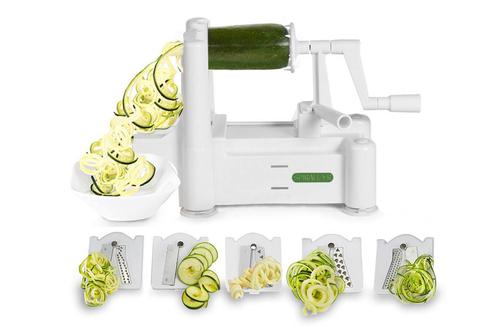 This vegetable slicer comes in five different sizes and designs. It is quite affordable and is a dream come true for those who love to cook but are busy and cannot afford to lose time on cutting and slicing. It is also excellent for women who are on a diet or simply like to eat healthy food.
2. Ninja Coffee Bar System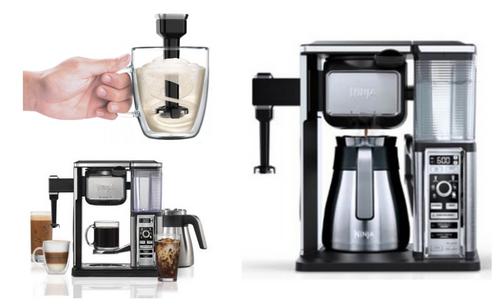 Ninja coffee bar system has a complete built-in system with hot and cold frothing abilities. It offers a variety of flavors like simple, dark, latte and espresso. Pod-free single-serve and carafe can help you combine your own special flavors. Your gift receiver no longer has to stand in line outside a coffee shop which takes time out of her busy routine. She can simply get excellent coffee at home.
3. DEIK Smart Robot Vacuum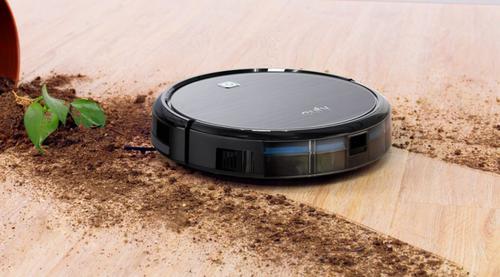 Every woman wishes to have some kind of help in cleaning her house. This smart robot vacuum might be exactly what she needs. She wouldn't need to worry about emptying it every day due to the extra-large bin. This gift will surely make her happy.
4. Table Lamp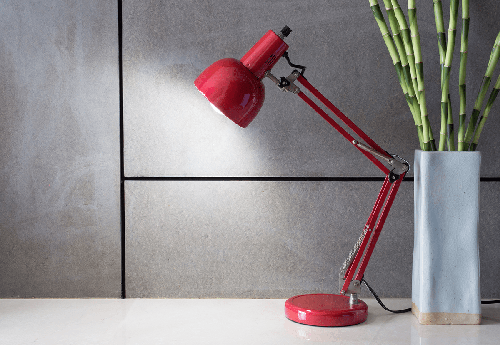 This is an excellent table lamp both for office and home. It is very stylish and bendable. It is a very practical gift for women in their 30s.
5. Recycled Glass Tree Globes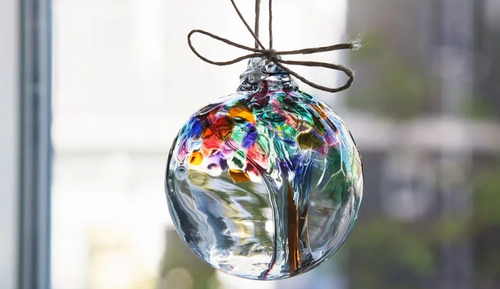 Women love to feel cherished. These glass balls symbolize relationships among individuals. They are hand made by melting glass from ordinary windows and molding them into colorful balls symbolizing the tree of family, friends, siblings, parents and love. It will make a lasting impression on her.
Gadgets
Gadgets are necessary for today's fast and developing lifestyle. They make life easier and fun. Women aged 30 and older are usually very busy. These gadgets are especially helpful for professionals. Several unique and modern technological items are perfect gifts for women in their 30s.
1. Sound Core Wireless Headphones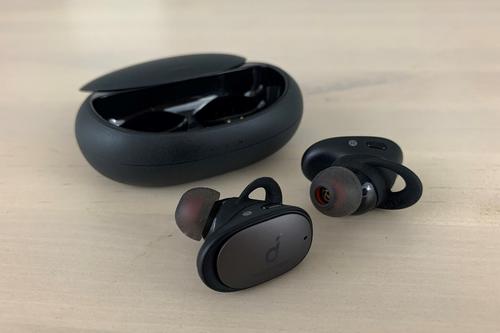 These wireless headphones are amazing to use while working, exercising, walking, or simply relaxing. They fit your ears comfortably. Wirelessly connected with a ten-hour playtime, they are immensely comfortable and come at different prices.
2. Fire HD Ten Tablet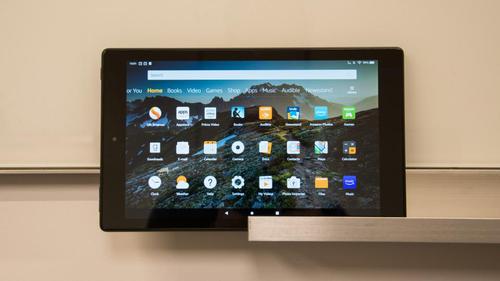 These amazon tablets come with a smart speaker called Alexa and are very affordable. These are quite convenient to carry around. A woman can browse the net and find the things she likes using this amazing tablet. She will definitely appreciate this tablet.
3. Amazon Echo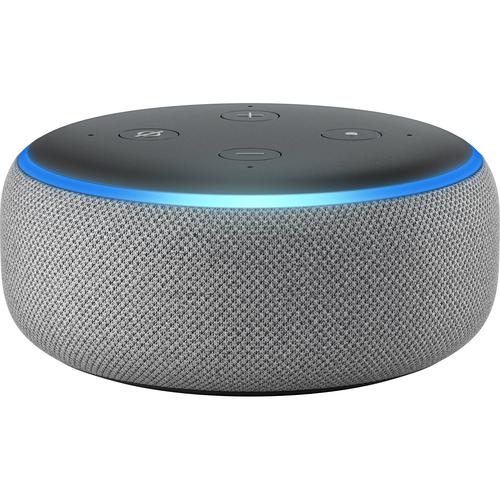 Smart home devices such as this echo dot can be very useful. It can turn the lights on and off, lock or open the doors, turn on the TV, and stream your favorite music with the best quality. You can even chat up with Alexa (artificial intelligence), ask questions and connect the device with other compatible devices. It takes little space and is an excellent gift for a 30-year-old woman.
4. Smart Fitness Tracker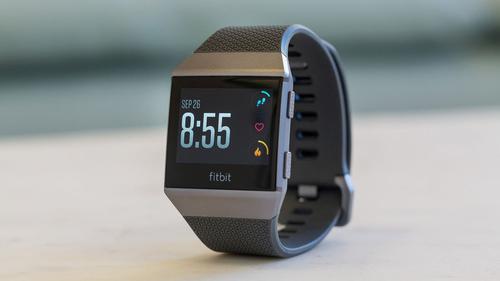 A smart fitness tracker of Fitbit ionic as the one on the picture above helps to keep track of your health. If she likes to stay fit, it will be a great gift. It has a built-in GPS, heart rate personal coaching, more than 300 songs, a solid battery, and access to popular apps. It will keep her motivated to achieve her health goals.
5. Philips Wake-Up Light Alarm Clock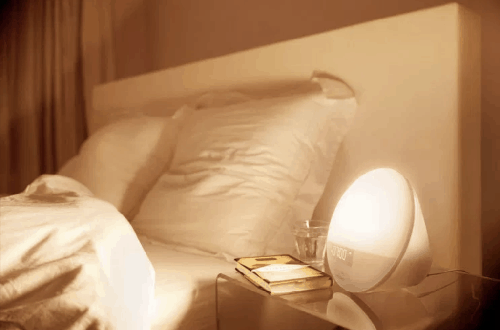 It is a digital alarm clock with natural light that helps you to relax and wake up naturally. It helps your mind adapt to lighting features. Its features are also adjustable. It is perfect for those who are not able to get up early but sadly must get up for work. Good sleep is very important, especially for women in their 30s.
Consider Her Lifestyle
Described above are 15 unique ideas for gifting women in their 30s. They range from things for personal use to modern gadgets. Consider her lifestyle and preferences before choosing a gift. She will definitely appreciate your sincerity behind these gifts.