Using dirty pick-up lines on your guy is one of the best ways to charm him. Many people tend to think that it's a guy's job to initiate every move on his lady. But we're in the 21st century, and many customs are changing. Nowadays, 50/50 is the rule of the game. Sometimes when you like a guy, he may not be aware of your feelings. Therefore, if you fall for him, don't wait, go ahead and throw in some lines. However, remember that not all dirty pick-up lines for guys can be appropriate. So learn to pick the best lines for the moment.
There are many dirty pick-up lines out there you can use to stimulate a guy's imagination. Don't let that hot guy slip away just because you can't up your game. Here are some incredibly game-changing, dirty pick-up lines that will help capture his attention.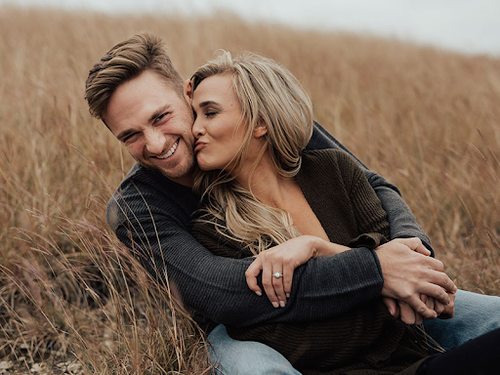 Don't forget my name, because you'll be screaming it tonight.

Can I help loosen your belt? It looks really tight.

Am I the only one wet in this room?

Would you mind a happy death? Because people say, sex is a killer.

It's too hot in here, or is it just you?

I feel a bit wasted, but the latex in my purse should not go to waste.

Sing the ABC alphabet, and I'll take on from the fourth letter, D.

So, what happens when my hands are damn cold. I guess I should put them in your pants to get some warmth.

I need someone to help me carry my tongue. Is there enough space in your mouth?

You look good in those pants. But they can look great on the floor too. If you find it hard to get the right dirty pick-up lines to say to a guy, this is one of the best. It can take him by surprise, but he just has to obey.

We're going to someplace tonight. I want to hear who screams louder than the other.

I like the zippers on your pants. Can I touch them?

Your sweater is made of 100% boyfriend material. It looks great on you.

I would have worn my bikini if I knew tonight could get me so wet.

We can make porn without cameras around. Isn't it a great idea?

I think your pants have a mirror because I can see myself in them.

I want to share your bed tonight because mine is broken.

They should suspend your driving license because you drive me super crazy.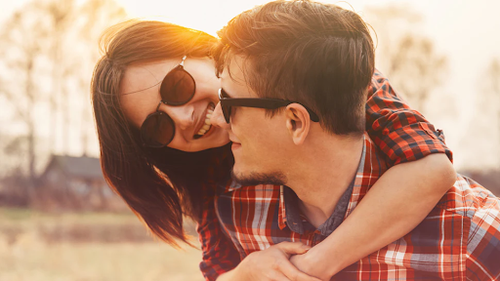 I can warm you up because you look miserably cold.

I want to see you smile if you want a fuck. But smile if you don't want one.

When I see you, I see my light switch. Can I turn you on?

You make me wonder how guys like you maintain their great looks.

I will have no regrets if I die today because I could have passed through heaven.

Apart from looking so handsome and sexy, what else do you do, Mr. Lover Boy? Sometimes, teasing can be one of the best pick-up-lines to tell a guy to excite him and make him want you more.

I wonder why you're not freezing because you're naked in my mind, running up and down.

Whoever came up with the word "edible," had you in mind.

You want to check out my love recipe. It's a full cup of you, blended with me and served while hot.

Now that my virginity is already lost. Can you lend me yours?

When I met you, it's when I realized that I have been living in a colorless world.

How can a guy be so hot and manage to survive being arrested?

My teachers in preschool taught me that happiness starts with the letter H. But since I met you, happiness begins with the letter U.

When I look into your eyes, I see everything except your name.

If I am asked to choose between breathing and loving you; I'll give out my last breath with the words "I love you."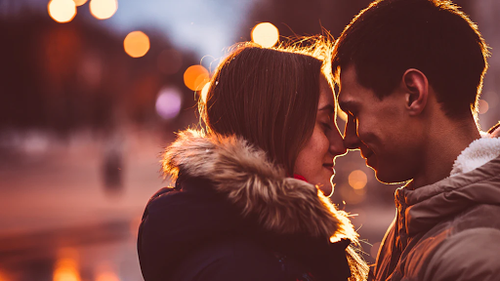 Can we take a picture? Because I want to make sure Santa gets the right present for Christmas.

It's clear that you could have been hard if you were my math homework. That's why I'll have no choice but to do you right on my desk.

Do you know a good way to waste your lips? It's by not kissing, so can we save them! If you're looking for interesting pick-up lines to say to a guy, this is it.

Your pants are swelling. Can I check out what's cooking there?

My bed needs some repairs, will you help me fix it?

I love your car, can we create some memories here? We can have a quickie.

Your face would look much better with my legs around it.

Do you want it in my place or your place?

Can I send my hands down your pants for an exploration mission?

Do you feel like taking someone down tonight? Come on; I am all yours.

This party is boring. Can we get to bed and make ourselves useful?

Want some gymnastics tonight? I am an expert, and I can help out.

Are you feeling hot? We can have a quickie in the washroom.

What is your racing category? A marathoner or a short distance runner?

It has been raining all day long, and tonight is going to be crazily cold. Can I add you to my covers?

Your eyes have no secrets. They have already told me that tonight is going to be a good night.