Love is the most beautiful language in the world, so powerful, pure and moving. How writers can beautifully express the depth of love is simply mind-blowing. The lover and the beloved are one as their souls share a deep bond. Everyone surely feels the strong emotions and speak the language of the heart, but sometimes it's difficult to express it with words. If you want to let someone know that you love him or her, "love you quotes" can help you express your feelings on a deeper level. Whether you want to send a message through Valentine's card, communicate your feelings on someone's anniversary or you want to propose someone, these "love you quotes" can make it easier for you to speak from your heart.
From light and fun to deep and moving quotes, you will find beautiful words to let that special someone know how you feel about them.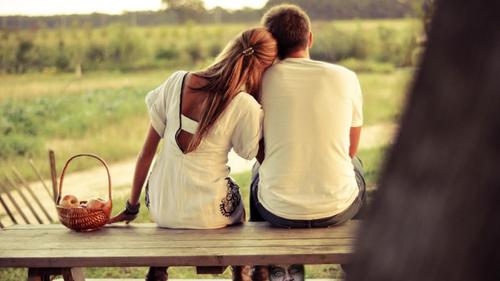 Quotes for the Woman You Love
Be bold and tell the woman you love that she means everything to you. Stop thinking and simply say: "I love you" because life is too short to keep your feelings to yourself. These "I love you quotes" will give words to your feelings and she will be moved by their depth. Even if she doesn't share your emotions, the way in which the message was presented will surely impress her.
I know I am in love with you because my reality is better than my dreams. ― Dr. Seuss.

If I know what love is, it is because of you. ― Herman Hesse.

I love you without knowing how, or when, or from where. I love you simply, without problems or pride. I love you in this way because I do not know any other way of loving but this, in which there is no I or you, so intimate that your hand upon my chest is my hand, so intimate that when I fall asleep your eyes close. ― Pablo Neruda.

I am nothing special, of this I am sure. I am a common man with common thoughts and I've led a common life. There are no monuments dedicated to me and my name will soon be forgotten, but I've loved another with all my heart and soul, and to me, this has always been enough. ― Nicholas Sparks.

To the world, you may be one person, but to one person you are the world. ― Dr. Seuss.

Love is composed of a single soul inhabiting two bodies. ― Aristotle.

If I had a flower for every time I thought of you, I could walk through my garden forever. ― Alfred Tennyson.

You are, and always have been, my dream. ― Nicholas Sparks.

Sometimes I can't see myself when I'm with you. I can only just see you. ― Jodi Lynn Anderson.

You are nothing short of my everything. ― Ralph Block.

The water shines only by the sun. And it is you who are my sun. ― Charles de Leusse.

The best thing to hold onto in life is each other. ― Audrey Hepburn.

There is a madness in loving you, a lack of reason that makes it feel so flawless. ― Leo Christopher.

I would rather spend one lifetime with you, than face all the ages of this world alone. ― J.R.R. Tolkien.

Love is like pi – natural, irrational, and very important. ― Lisa Hoffman.

I have no special gift. With deep love, I give what I have. ― Debasish Mridha.

I love that you are my person and I am yours. Whatever door we come to, we will open it together. ― A. R. Asher.

The best love is the kind that awakens the soul, makes us reach for more, plants the fire in our hearts and brings peace to our minds. That's what I hope to give you forever. ― Noah, The Notebook.

They say when you meet the love of your life, time stops, and that's true. ― Daniel Wallace.

You are my heart, my life, my one and only thought. ― Arthur Conan Doyle.

Loved you yesterday, love you still, always have, always will. ― Elaine Davis.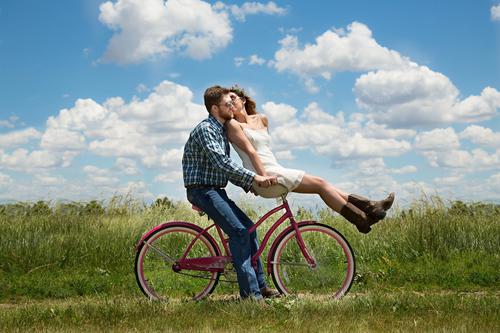 For a Special Man in Your Life
It can also be hard for a woman to express herself about the feelings she has for her soulmate. These quotes will help the women in need to share their feelings in a deep and almost poetic way:
I saw that you were perfect, and so I loved you. Then I saw that you were not perfect and I loved you even more. ― Angelita Lim.

You were my first and last. There shall never be another you. You are a lifetime, you are my life. ― Malika E. Nura.

There is never a time or place for true love. It happens accidentally, in a heartbeat, in a single flashing, throbbing moment. ― Sarah Dessen.

Love is being stupid together. ― Paul Valery.

You are every reason, every hope and every dream I've ever had. ― Nicolas Sparks.

The best and most beautiful things in this world cannot be seen or even heard but must be felt with the heart. ― Helen Keller.

My heart is and always will be yours. ― Jane Austen.

I seemed to have loved you in numberless forms, numberless times, in life after life, age after age forever. ― Rabindranath Tagore.

My love for you has no depth, its boundaries are ever-expanding. ― Christina White.

You're always the first and the last thing on this heart of mine. No matter where I go, or what I do, I'm thinking of you. ― Dierks Bentley.

You are my heart, my life, my entire existence. ― Julie Kagawa.

To love is nothing, to be loved is something. But to love and be loved, that's everything. ― T. Tolis.

There is no remedy for love but to love more. ― Henry David Thoreau.

Love is the attempt to form a friendship inspired by beauty. ― Marcus Tullius Cicero.

Your words are my food, your breath my wine. You are everything to me. ― Sarah Bernhardt.

Love is a friendship set to music. ― Joseph Campbell.

Love is but the discovery of ourselves in others, and the delight in the recognition. ― Alexander Smith.

We love because it's the only true adventure. ― Nikki Giovanni.

Love is space and time measured by the heart. ― Marcel Proust.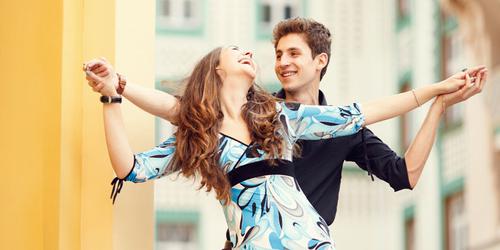 Final Words
Hopefully, these deep and inspirational love quotes will inspire you to better express your feelings. Be yourself and say out loud that you are in love. Open up your heart and let that special person know how you feel about him or her. It's better to love and share it with someone than keeping it to yourself. Convey your message of love and hope for the best!