If you're lucky enough to have a friend who truly stands by you at all times, then you need to appreciate them. Your friend's birthday is a perfect time to show your special appreciation for them. The birthday of your best friend is a great moment to send wishes. Funny wishes will create a perfect atmosphere and bring a smile to your friend's face. Therefore, add a few rib-cracking birthday quotes for your best friend and make their day more exciting and memorable.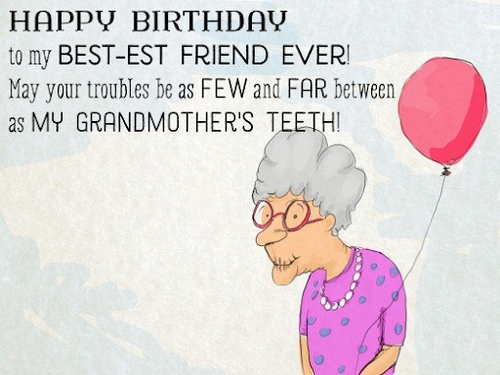 8 Funny Birthday Wishes for a Best Friend
Our best friends deserve the best gifts as well as special wishes. However, sometimes it can be challenging to craft a perfect birthday message to the ones we hold dear to our hearts. The best way to captivate their feelings is to coat the message with some humor. We've compiled a list of 8 hilarious birthday quotes to include in the birthday card that will help your friend 'burn some calories'.
1. The older you get, the better you get, unless you're a banana.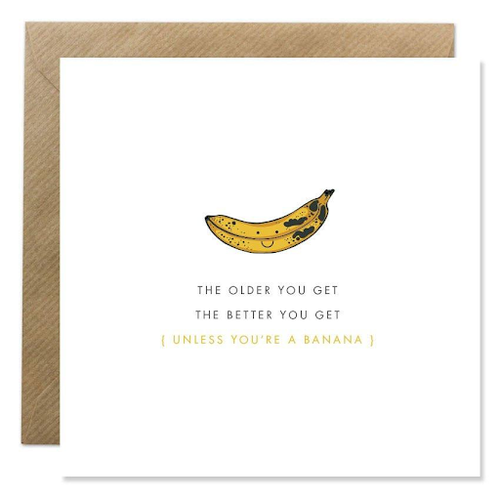 Happy birthday, my friend!
The end of this year marks the beginning of another year of old age! I hear that people who celebrate the most birthdays live longer….
And remember, the older you grow, the better person you become. Just as the saying goes, "old is gold," unless you're a banana.
May you age gracefully.
2. Here's to one more year of laughing until it hurts, dealing with stupid people and keeping each other moderately sane. Well, another year older but none the wiser, may you live until you are old and toothless, so smile while you still have teeth.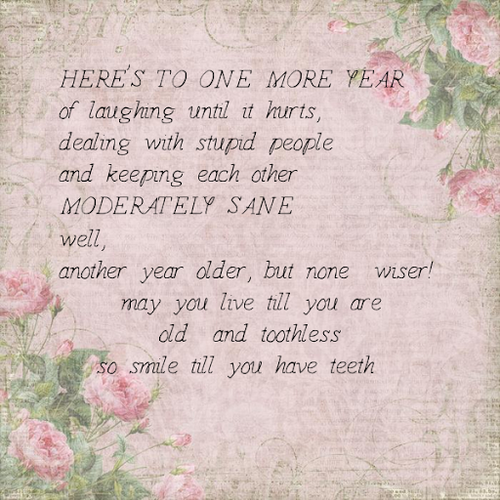 Happy birthday, dear friend!
Tolerating stupid friends is no easy task, and I have done my best to ensure that your stupidity is kept at a manageable level.
Here is another more year of laughing until it hurts and keeping up with the stupid you! While we're keeping each other as moderately sane as always.
But, unfortunately, no wisdom has been detected despite you getting old!
You make my life colorful, and I can't ask for more. May you grow old until you become toothless. Thanks for being such a wonderful friend.
Incorporating this quote in your funny birthday wishes for a best friend could leave your friend's ribs hurting from laughter.
3. You know everything about me and yet you still decide to be my best friend... you are a deeply disturbed woman, you know that, right? Happy Birthday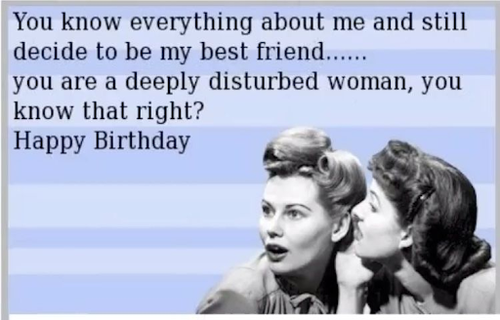 Happy birthday! My all-time friend!
I bet you know you are a deeply disturbed woman! Don't you? Knowing all those weird secrets and still sticking around!
Or maybe your secrets are weirder, or perhaps you're just as crazy as me.
It is unbelievable the number of years we've leaned on each other's shoulder, despite all those weird secrets.
You are a real blessing to my life.
4. Knowing someone as fabulous as me, should be the only present you need.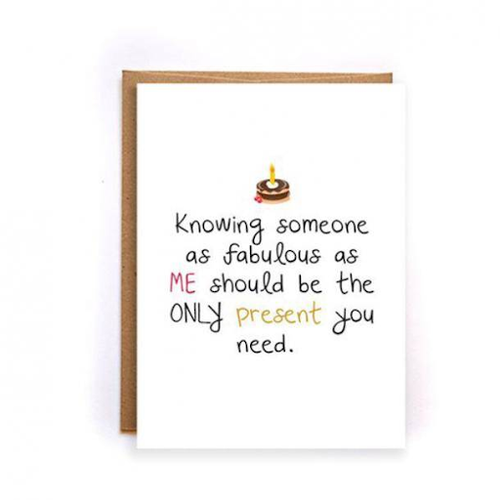 Awesome birthday! My best friend!
As you count another year down the line - with lots of wishes. Allow me to present myself as the most amazing present of the day!
You've stood by me, even in the lowest moments of my life, helping me turn impossible missions into possibilities!
On this big day, just forget about everything, and I'll be there to remind you. There is one crucial thing you ought to remember and that is to age gracefully...
5. Today is your birthday. The day when you arrived on this earth. The day that I bless because on that day, we became destined to meet each other. You are the friend who always takes care of others, even when you are in deep trouble. You make everyone feel special and important. I am and always will be, proud to call you my friend. May all your dreams come true. May you get everything that you deserve.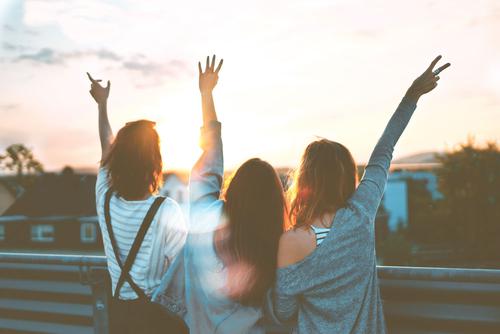 Happy birthday, dear friend!
Today you've grown a year older!
As you cut the cake to celebrate your big day, I celebrate it too. You have filled my life with joy and happiness…
I am a better person when you are around. My life could have been miserable if it were not for this special day.
I owe you a lot of besties. I love you now and forever!
This quote is one of the best, funny birthday wishes for the best friend that could turn a friend's big day into a lifetime memory.
6. It is one of the blessings of being old friends, that you can afford to be stupid with them.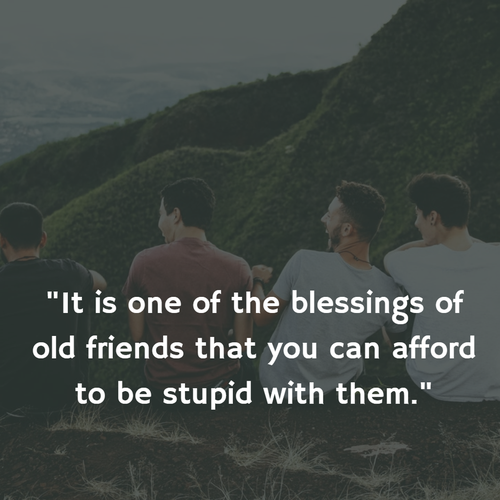 Happy birthday!
It takes an equally stupid person to understand the other stupid person.
Being your friend is the best decision I ever made in my life! But do you know how hard it has been putting up with someone as stupid as you for all these years?
Nevertheless, having you in my life is a blessing, and thank you for believing in stupidity for all these years.
7. Age is just a number but for you a really big one.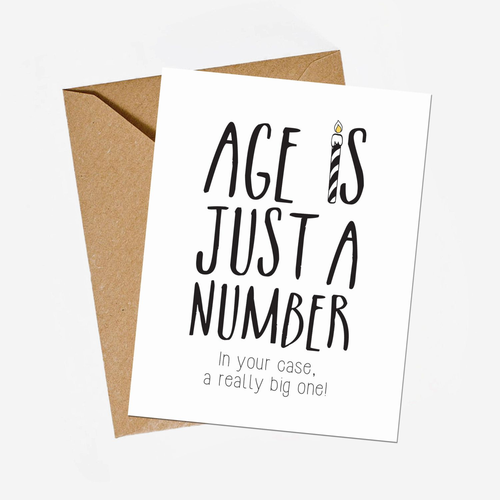 Happy birthday! Great friend!
As you celebrate this special day and open a new page of your life, remember that age is just a number.
But unfortunately, in your case, it is not just a number, but a really big one!
However, you shouldn't be worried because I'll always stick around to help you count the numbers, even when they prove to be confusing.
If you're not sure of the kind of funny birthday wishes for a best friend to send to, this quote is one of the most hilarious quotes that could brighten your best friend's big day.
8. Friends are like stars, they come and go, but only the true ones glow.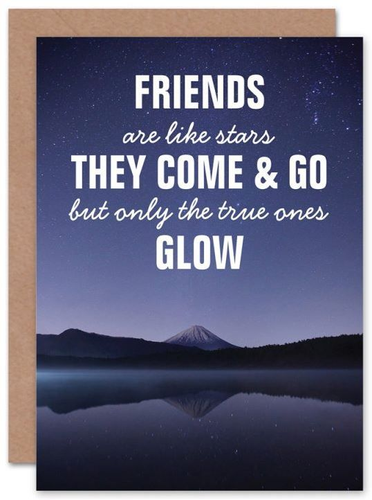 Happy birthday, Great friend!
In a person's life, there are many people, but very few will stand with you during trying times- only true friends stay.
Just like stars, many friends will come into your life and then go. Many will fly with you, but when you're trekking, they won't trek with you.
I am grateful that I found a true friend in you.
Bottom Line
Some people we hold closest to our hearts are more than just friends. Therefore, appreciating their presence in our lives is the best thing to do. Sending birthday messages is one of the best ways to express your love and appreciation to your best friend. However, sending them plain messages can be boring. You can add some funny birthday wishes for friends to their birthday card to make the day's memories linger. Pick your best quote from the above list, and keep your best friends entertained during their birthday.