For most people, entering a new relationship is a major milestone. Once you've boarded the lovey-dovey ship, you might already be thinking about how to break the news to your friends and family. With technology, announcing your new relationship is easy as pie. It's as simple as posting a cute picture of the two of you and your bae.
As simple as it may be, an Insta photo is never complete without a good caption. Having trouble coming up with the perfect caption to capture your joy? Don't sweat it. We have compiled the best Instagram captions for new boyfriend and couples you can use to announce your relationship status to the world.
Adorable New Boyfriend Captions
Introducing your new bae to the world can be pretty cheesy or basic if you use the wrong words. Instead of wasting too much time finding the perfect caption, why not use one of these adorable social media descriptions for a new crush? Simply copy and paste it then you're set! Check them out!
I guess the secret is out…yes, I'm off the market, Ladies and Gents!

You don't cross my mind — you live in it.

My new partner in crime.

I'm so glad I found you.

Instagram, meet bae. Bae, meet Instagram.

People of the Internet, check out my SO… ain't he cute?

Another day, another date!

I want to be with you until my last page.

It wasn't love at first sight. It took a full five minutes.

Sorry ladies, he's off the market.

So many of my smiles begin with you.

I fall for your smile every single time.

Every love story is beautiful, but ours is my favorite.

One smile can't change the world, but your smile changes mine.

Thank you for reminding me what butterflies feel like.
Cute and Funny Dating Captions for Instagram
After nailing the perfect shot of you and your new bae, now comes the hardest part, deciding on a good description to go along with it. There's no need to panic, here are some of the cutest and funniest Instagram captions you can use.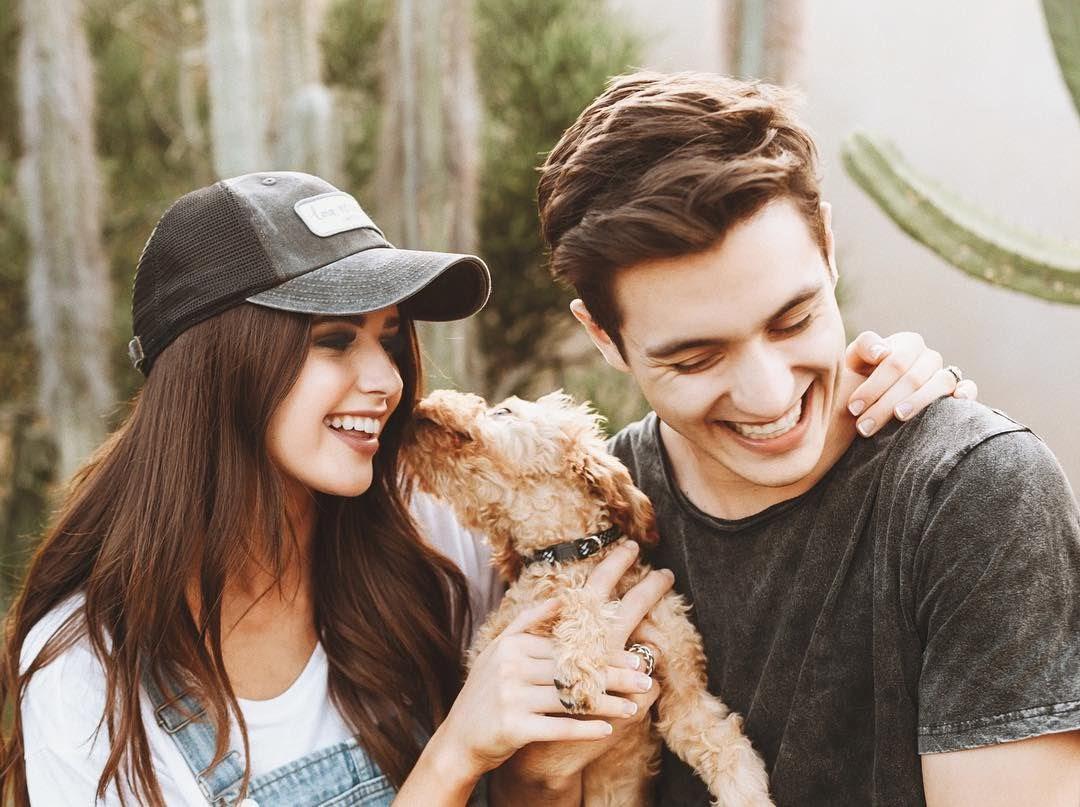 I guess I'll keep you for a while.

This may be cheesy, but I think you're great.

I'm wearing the smile you gave me.

Love you more than pizza!

Are we not the best-looking group of people you've ever seen in your entire life?

You stole my heart, but I'll let you keep it.

We bee-long together.

You're the peanut butter to my jelly.

Thank you, Tinder.

We make an egg-cellent pair.

I'm willing to risk the cooties if you are.

Are you made of copper and tellurium? Because you're CuTe.

Welp, I guess this means we're one of those Instagram-official couples now.

Nothing to see here, just a couple of weirdos in love.

Damn, we look good together.
Romantic Relationship Quotes for New Couples
If a picture can mean a thousand words, then a quote can have a thousand meanings. Is there a better way to announce your new relationship than to post a romantic quote about love and relationship? Here are some inspiring and heartwarming quotes about love for you.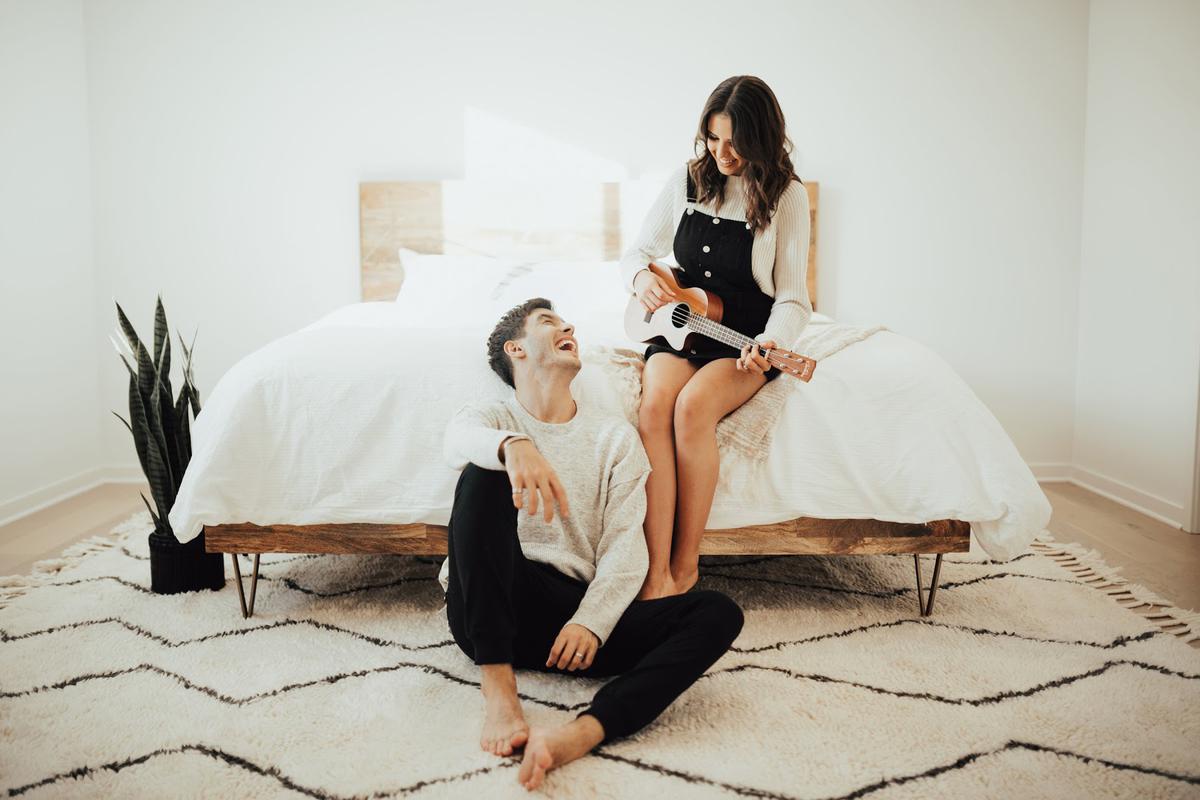 "I just need you and some sunsets." — Atticus.

"When someone loves you, the way they talk about you is different. You feel safe and comfortable." ― Jess C. Scott.

"At the touch of love, everyone becomes a poet." — Plato.

"The best thing to hold onto in life is each other." — Audrey Hepburn.

"I see nobody but you." — The Weeknd.

"To love someone is to see a miracle invisible to others." — Francois Mauriac.

"Love is like the wind, you can't see it but you can feel it." ― Nicholas Sparks.

"Love doesn't make the world go around. Love is what makes the ride worthwhile." — Franklin P. Jones.

"If I had a flower for every time I thought of you… I could walk through my garden forever." ― Alfred Tennyson.

"Love is needing someone. Love is putting up with someone's bad qualities because they somehow complete you." ― Sarah Dessen.

"All you need is love, love, love is all you need." ― The Beatles.

"Where there is love there is life." ― Mahatma Gandhi.

"Happily ever after is not a fairy tale—it's a choice." — Fawn Weaver.

"We loved with a love that was more than love." ― Edgar Allen Poe.

"So, I love you because the entire universe conspired to help me find you." ― Paulo Coelho.
Bio Ideas for Couple Announcement
Aside from posting cute pics of you and your new boyfriend along with a cute caption, you can also opt to change your Instagram bio instead. It's an easy yet subtle way to announce your new relationship status. Try these taken bio ideas for Instagram to announce your love to the world.
We don't need a title.

[His Instagram], #couplegoals.

Sorry gents, I'm off the market.

Just the two of us, [His Instagram].

Two peas in a pod. [His Instagram].

[His Instagram] + me = [insert heart emoticon].

Ours is the best love story.

[His Instagram] stole my heart.

You + Me = True Love.

Never letting go of [His Instagram].

[His Instagram] is a dream come true.

[His Instagram], the sun to my moon.

True love never gets old.

Love makes the world go round.

Status: In Love with [His Instagram].
Takeaway Message
Did you like our list of adorable new couples and dating captions for Instagram? Which one is your favorite? Whichever one you decide to use, remember that in the end, there's no wrong way to share your relationship status with your friends and family. What matters the most is staying true to yourself and your new boyfriend. There's no need to get caught up with your status and try to be cool on Instagram. Just have fun with your new boyfriend!