When it comes to the comfort of legs, we cannot forget to think about a pair of stylish leggings. Whether you are wearing athletic tank tops or silky blouses, leggings are a forever staple. Well, it is time to kick-start your 2022 with the best-designed Lululemon leggings collections.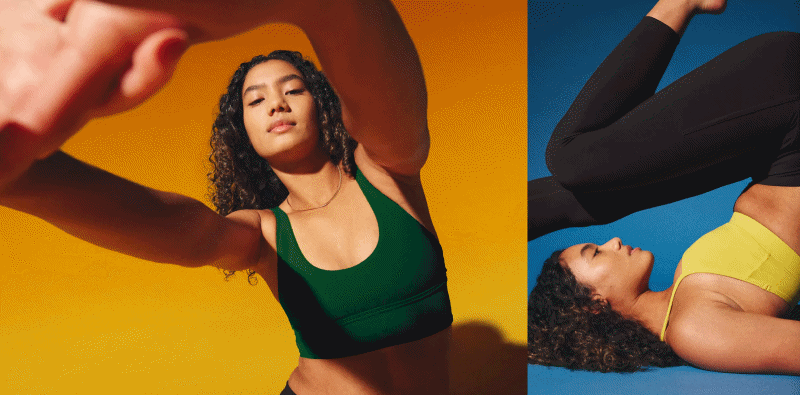 If you ever walk into a Lululemon store, you will find that leggings are as classic as denim and are a leading trend due to their unique appearance, comfort, and body fit. The fabric used in Lululemon leggings makes it more compatible with your workout routine. The embrace of Lululemon's comfy leggings can make a noticeable difference in your wearing.
Things To Consider Before Buying Leggings
If you look into the collection of Lululemon leggings, you might get confused while choosing the best suitable fits for yourself to maximize your comfort and minimize distractions. Buying a perfectly fit legging for gym, sports, or work is like a worthy life investment. To curb your confusion, read further to know which qualities of leggings can make your day exceptionally engrossing.
1. Moisture-wicking
Moisture-wicking fabric is permeable to keep you dry. You will be amazed to know that this type of cloth acts as an external thermal regulator of the body. Also, you can stay cool even during warm and humid days. Lululemon's Everlux Fabric collection is specialized for excessive sweat control.
2. Stretch and comprehension
Stretch fabrics exert slight pressure on the skin, while compression fabrics make the cloth best fit on the body. For example, legging made with a blend of polyester or spandex ensures exact tight-fitting on the body. Studies found that stretchy and compressive fabrics have health benefits as well.
3. Comfort
When it comes to comfort in your leggings, you should consider the smoothness and texture of the fabric. You need to ensure that the fabric is non-irritant and good adsorbent. Lululemon's luxtreme, Nulu, and Nulux collections ensure women's comfort with stretchiness in them.
4. Pockets
You can look for pockets in your leggings to keep your small things inside them like keys, wallet, etc. You can consider this for a more stylish look and comfort.
5. Seams
Seams help to prevent the fabric from fraying and Shabbiness. You can choose from plain, lapped, bound, and flat seams to avoid raveling of fabric edges. It makes the look of the cloth neater with a perfect finish.
6. Design
The leggings are uniquely designed to ensure comfort in the gym, yoga, exercise, sports, and work. High waist leggings will be best suitable for an extensive workout. You can choose from printed leggings to sexy mesh leggings.
Best Leggings from Lululemon
If you look at the legging collection of Lululemon, you will find various leggings of distinctive style which might appeal to you. Thus, we have recommended some products after considering the fabric type and its versatility to make your choice easier.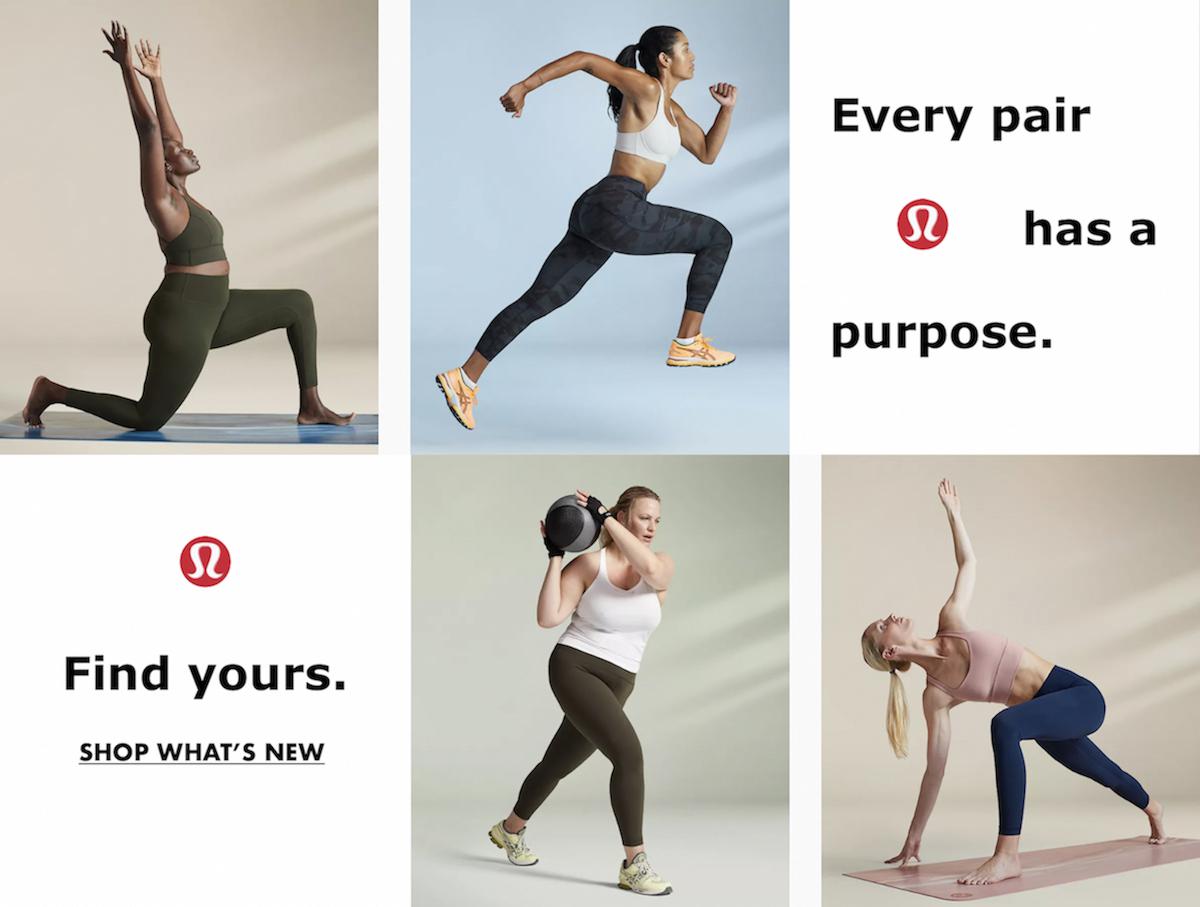 Best For Yoga And Everyday Wear
Align Collection
The Align collection of Lululemon is formulated with Nulu fabric and basic design to give minimal style. If you look into Lululemon's buttery soft Nulu fabric, you will find extraordinary technical performance qualities in the leggings. It provides perfect coverage and feels very light on the skin. These four-way stretch fabrics are sweat-wicking. This ultra-soft fabric makes the legging stretchy enough to add up value to your performance. Leggings belonging to this collection are free from unnecessary seams or panels. The waistband reclines in a flat position, making it suitable for yoga, traveling, or everyday wearing without creating a mess.
You can choose the following recommended leggings from the Align collection.
Lululemon Align™ High Rise Pant with Pockets 25" - bestsellers at lululemon, best gift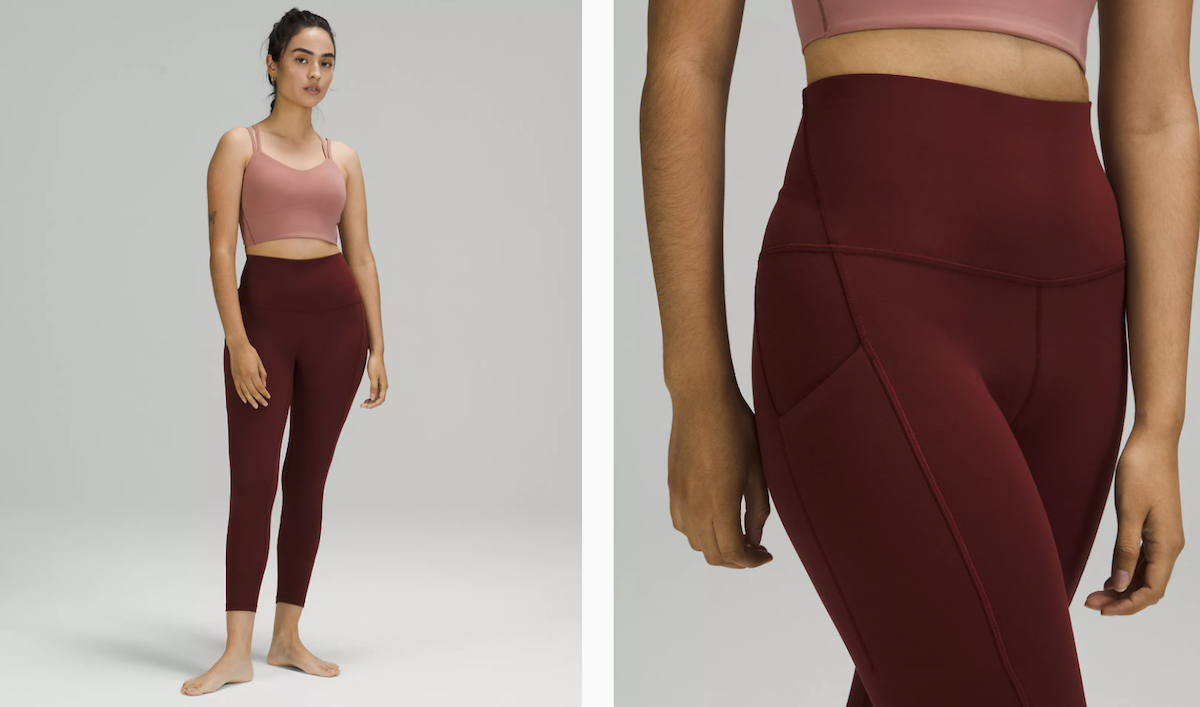 Feels weightless and ultra-soft on the skin.

Best suitable for low impact workout like yoga.

It has side and back drop-in pockets.

Sweat-wicking and breathable.

Lycra Fiber added for elasticity
Lululemon Align™ Wide Leg Super-High-Rise Crop 23" - all you feel is your practice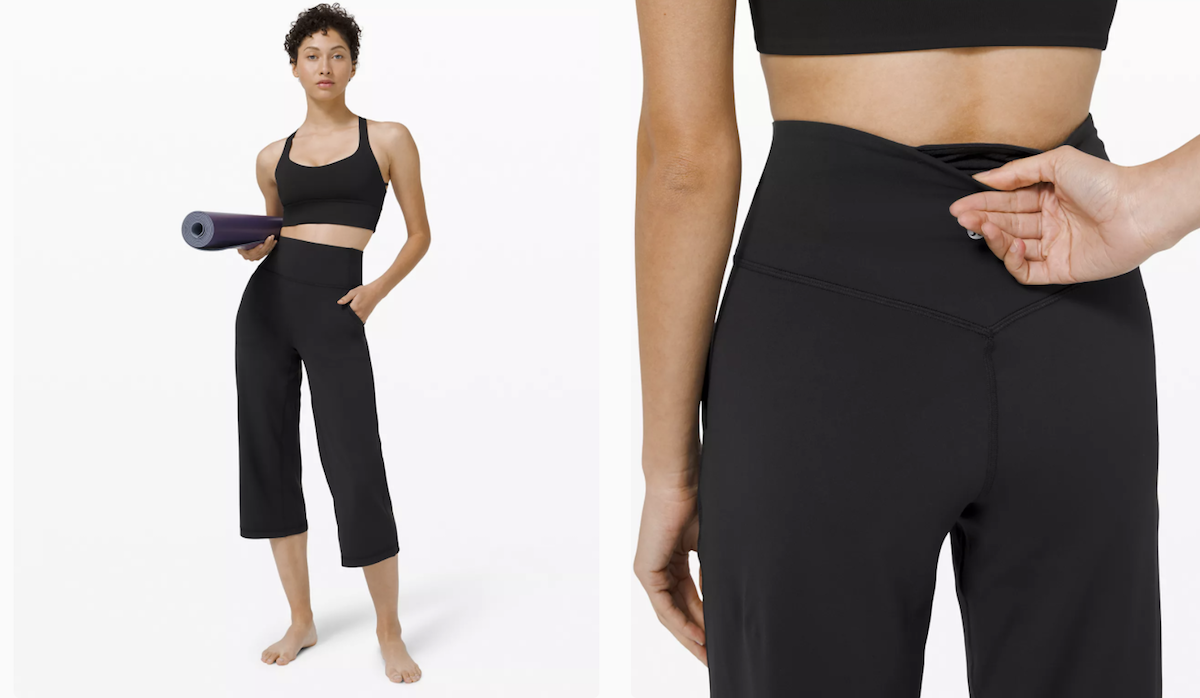 Buttery soft on the skin and seems weightless.

Highly comfortable and breathable.

Moisture-wicking.

Front pockets present with interior card sleeves.

Good shape retention ability due to Lycra fiber.
Best For Training
Everlux Fabric Collection
Everlux fabric is the fastest drying fabric which is highly suitable for extreme workout sessions. This fabric is powered by science to provide high-intensity comfort to your skin. No matter how much you will be sweating, this fabric dries up at a swift pace making you feel cool. Also, this fabric is immensely soft and lightweight on the skin due to its dual knit construction. You can stay more focused on your training with the extreme heat and sweat control feature of this fabric. This well-compressive fabric is designed with innovation and allows you to choose your best choice from multiple options, e.g. Invigorate and Wunder Train Tight. You should try these leggings belonging to this collection.
Wunder Train High-Rise Tight 25" from $49, almost 50% off now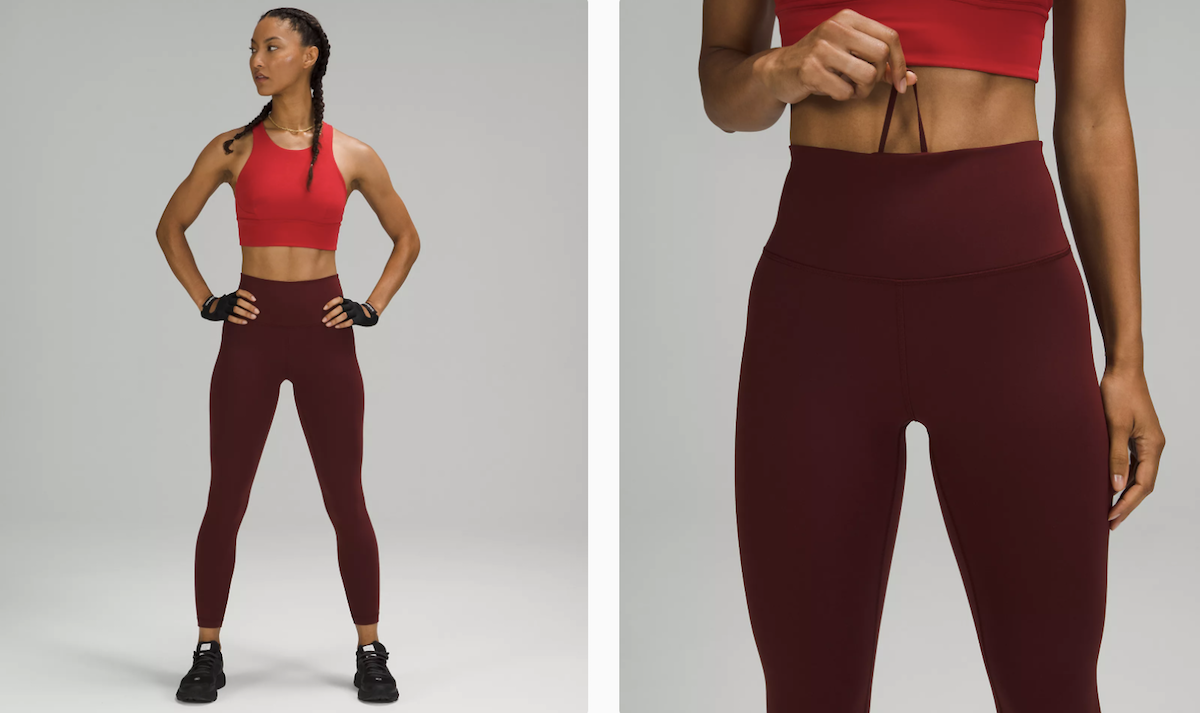 It controls excess heat and sweat.

More comfortable for training purposes.

Highly breathable, supportive, stretchable, and elastic.

Waistband pockets present.

Ultra-soft on the skin

Dries at a very fast rate.
Invigorate High-Rise Short 10" online only, 30% off on We Made Too Much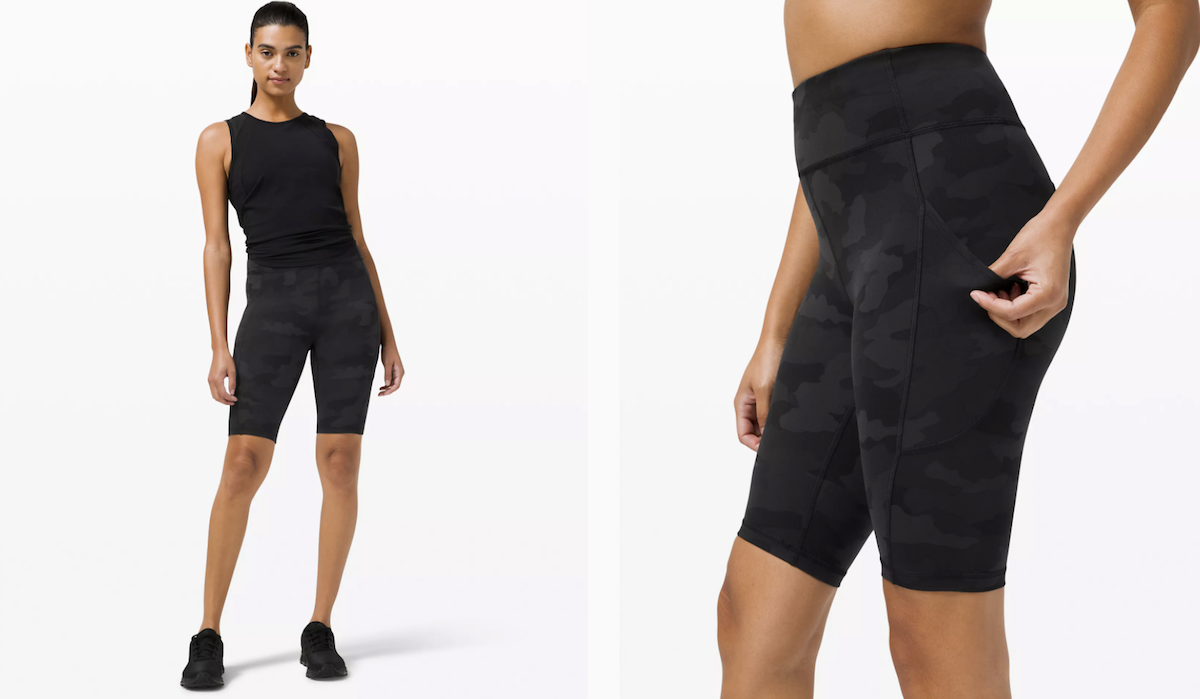 Perfectly suitable for an intense workout.

Ultimate sweat control.

Side drop-in and hidden waistband pockets.

Feels cool from inside and softly brushed from outside.

Good shape retention capacity.
Best For Running
1. The Wunder Under Story Collection
You can check out the amazing Wunder Collection made up with smooth sweat-wicking Luxtreme fabric that offers you technical performance and incredible support. Luxtreme fabric is highly impressive and feels like a second skin on the body. To keep yourself active in even the sweatiest workout session, you can choose the lightweight version of Luxtreme fabric to give the ultimate cooling sensation. The interlock construction of Full-On Luxtreme fabric wicks sweat and smoothens your movements. It's the most iconic collection that empowers your strength. The leggings have a no-dig waistband that snugly covers the core of the body. Also, it's no-fuss pants will be suitable for low-impact exercise. You should try the following products from Wunder Collection.
Wunder Under High-Rise Tight 25" Full-On Luxtreme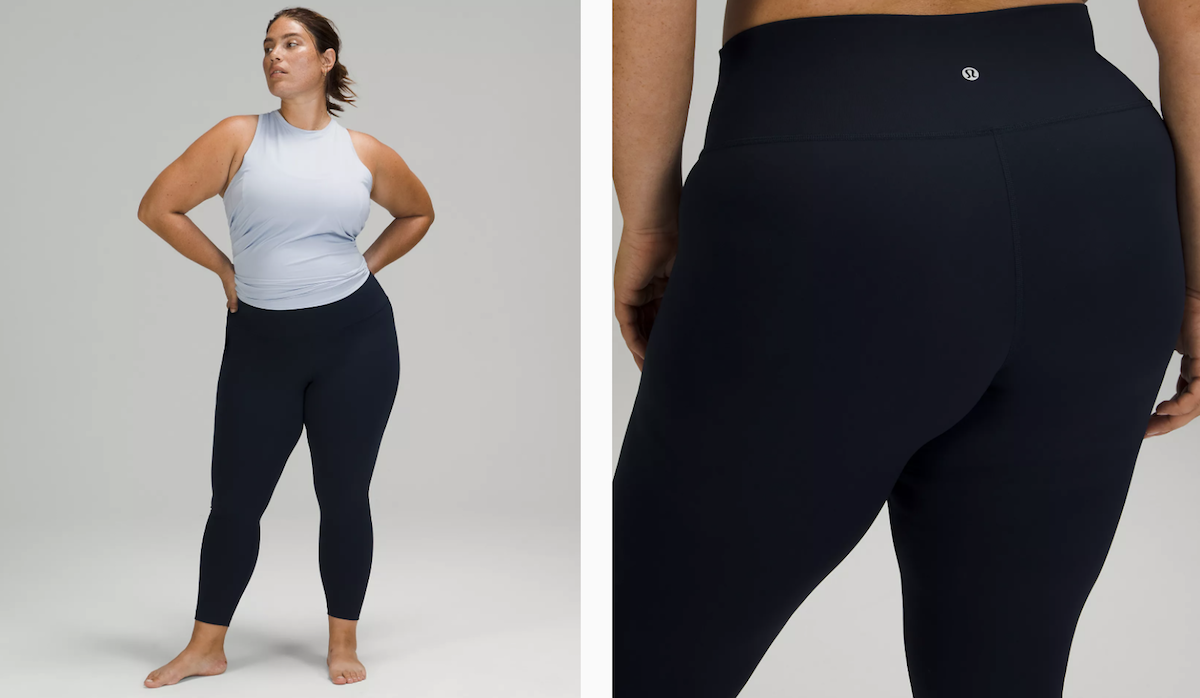 Versatile legging with utmost sweating control.

Pants are slick with low friction support.

Breathable and feels cool on touch.

The waistband lies flat and has pockets.

Good shape retention ability due to Lycra Fiber.
Wunder Under High-Rise Crop 23" Full-On Luxtreme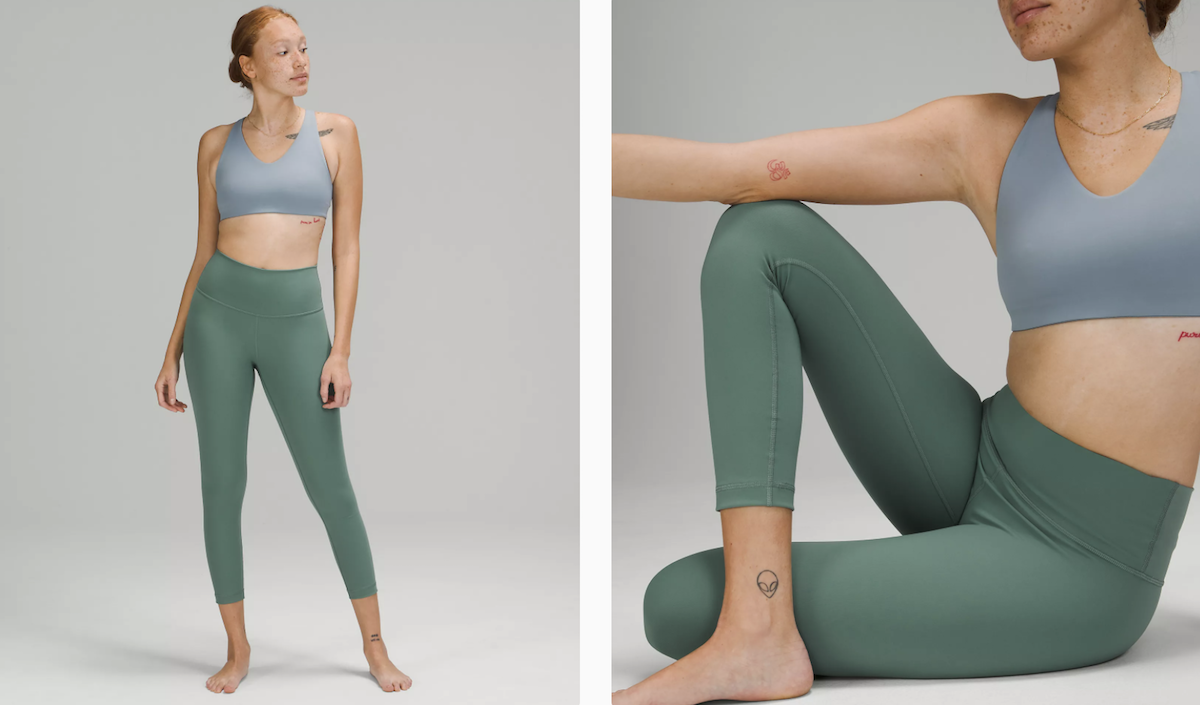 Pants are sweat-wicking.

It has a flat waistband with pockets.

Great shape retention ability due to added Lycra fiber.

Provides cooling sensation.

It comes with low friction support.
2. Fast And Free Collection
The Lululemon's Fast & Free Collection is manufactured with Nulux fabric for fluid motion. Nulux fabric cherishes you with an immense smooth sensation on the skin. It is formulated with special knitting techniques that make it distinctly lightweight. It seems to be a gamechanger for your workout routines. Designed for high-sweat training, the fabric is damn silky and cool to touch. This fabric keeps you dried by reducing unwanted sweat and moisture. The pants or leggings made with fine four-way stretch Nulux Fabric are extremely lightweight and can make you feel like running on clouds. The streamlined leggings will be well-suited for high sweat and high-impact workouts. Also, the leggings exert compression on the skin, but they are stretchy enough to facilitate easy movement. You should try these products from the Fast & Free collection.
Fast and Free High Rise Tight 28" Brushed Nulux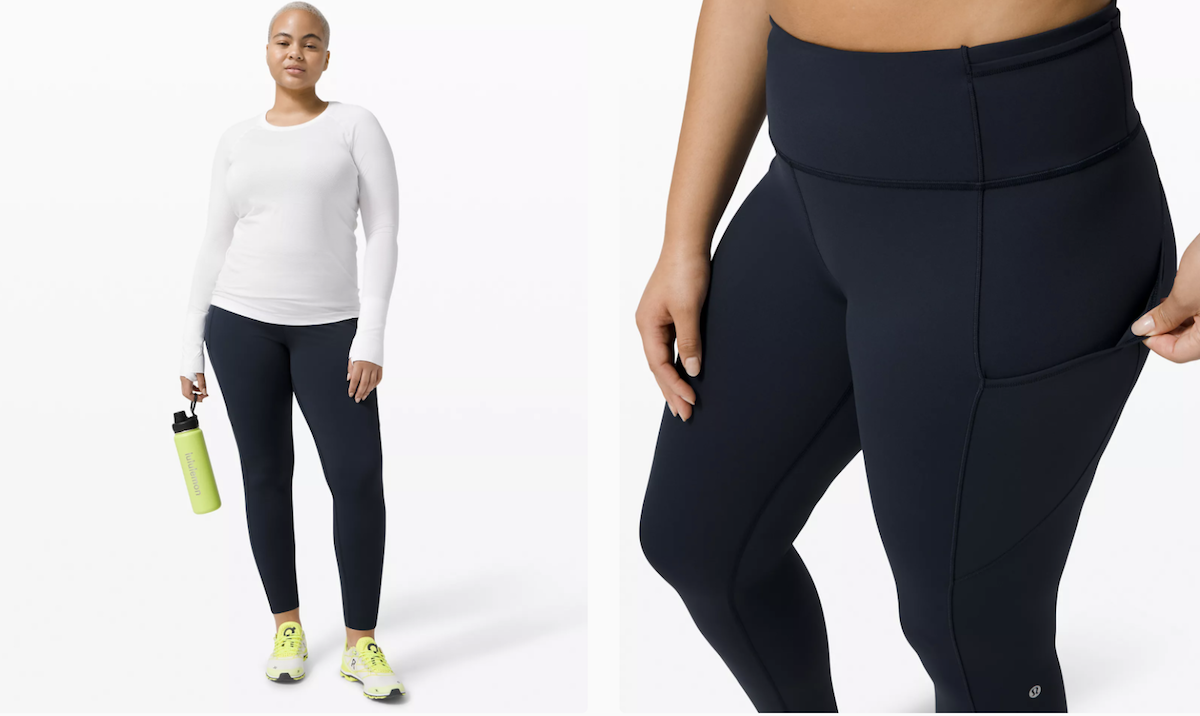 Perfectly suitable for running.

Provides weightless coverage.

Dries quickly.

Lycra Fiber is added for shape retention.

Comes with two side drop-in pockets ideal for phone keeping.

Five additional pockets.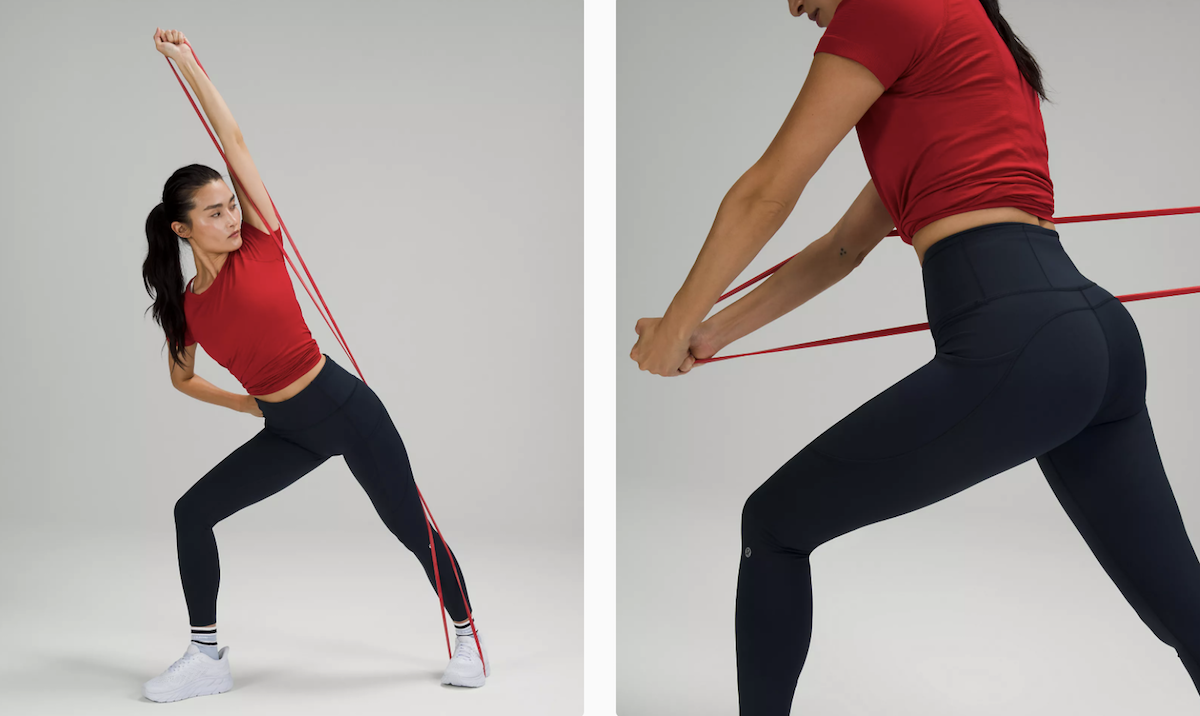 Provides 100% pure running freedom.

Promotes unrestricted and unlimited movement.

Sweat-wicking feature.

Great shape retention capacity due to Lycra fiber.

Two side drop-in and five waistline pockets.
Summary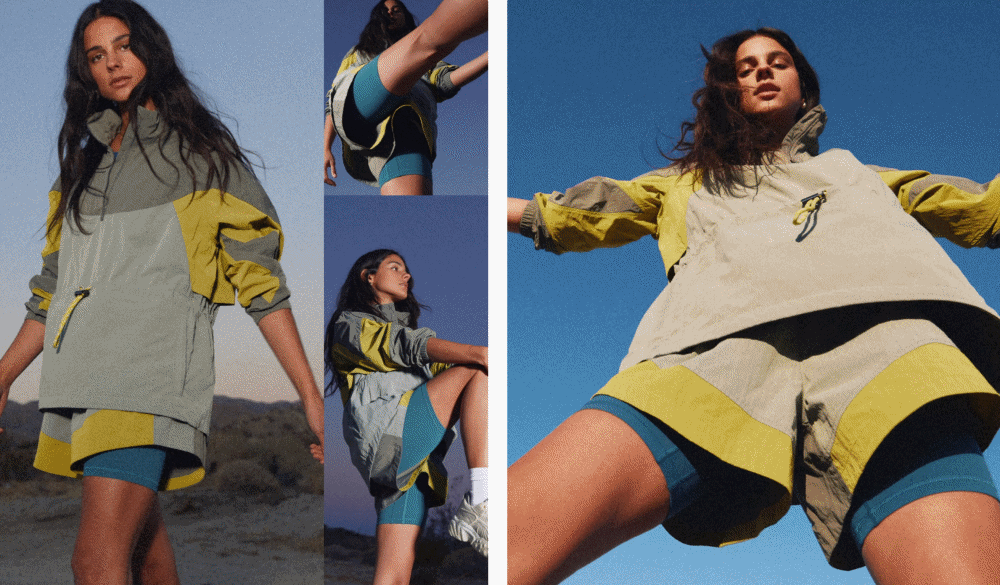 Lululemon has diverse collections of activewear. They are involved in making athletic wear for yoga, running, and workout sessions. All leggings are very lightweight and bestow you with a soft touch. The highly distinctive fabrics are used to make the leggings perform your daily activity with more ease.