The anticipated arrival of a baby brings with it, an overwhelming feeling of joy, and parenthood, a mix of fear with anxiety. Since the mom and her partner are the most held at the moment, baby shower cards do a great deal in sharing your heartfelt desires with them.
Not only do the wishes contained in baby shower cards fuel expecting parents' joy and calm their nerves at the same time, but they also pop inexplicable energy into them for the journey ahead.
It isn't a secret that writing out your deepest thoughts could be somewhat tedious if your creativity juice stops flowing as needed. That's why we have put together these beautiful baby shower messages to get you inspired to create yours. However, you are free to personalize any of them if you desire (and we do hope you do).
Wishes for Mom-To-Be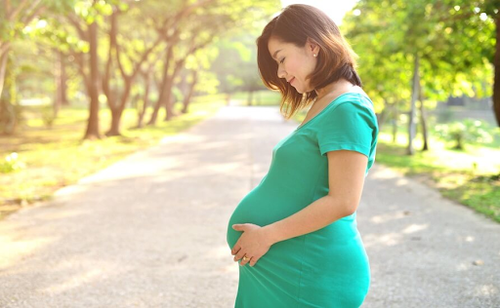 Babies are a gift from above. So, with much excitement in my heart, I wish you a blissful experience in the delivery room.

The answer to your questions about the beauty of life is around the corner; motherhood shall open up favorable doors to you.

I can't quite express how happy I am that you are almost at the point of carrying your baby in your arms. Successful delivery, I pray for you.

Very soon, you'll be promoted from mom-to-be to lovely mom of a baby. My prayers are with you every step of the way.

The journey that started nine months ago is about coming to an end. Wishing you the safest of deliveries.

You are a strong woman, and I know that you will deliver safely with no hassles. I love you.

The anticipation surrounding your pregnancy is enormous. Therefore, we can't wait to meet and hold your beloved baby.

You are kind, homely, and generous. With these qualities, you'll surely make a great mom.

I am earnestly looking forward to the day I will gaze into your baby's eyes and exclaim, "She's perfect!"

May all your dreams for your little one come true. May you feel the purest of love as you behold his cherubic face. Safest delivery, dear.
Wishes for Father-To-Be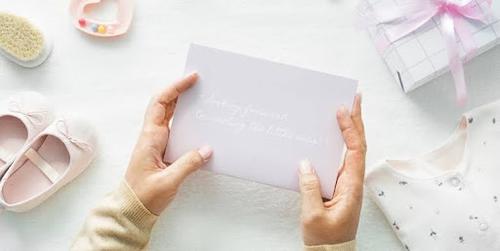 I am confident that you will raise your child like royalty because you are a king yourself. Congratulations.

This is your time to play the fatherly role you've prepared for all these while. I wish you the smoothest parenting experience.

I hope you are prepared to enjoy the fruit of your labor despite the fearful things people say about parenting.

It is a beautiful privilege giving of yourself to your flesh and blood. You'll succeed at being a father to your sweet baby.

May your little one bring you indescribable joy and laughter. Congrats on becoming a father.

What fun and beauty that possess the home that receives the gift of a newborn! You're truly blessed.

We are glad to be a part of the grand reception of your angel. May she make all your lovely dreams on fatherhood come true.

Time will come to a halt. The room will take on a new shape, and your heart will leap uncontrollably. Just a snippet of what you'll feel when you receive your bundle of joy.

Daddy's playmate is on his way from mom's womb. Congrats in advance.

With the way you show tender affection to adults and kids alike, fatherhood will look good on you. Congratulations on your soon coming babe.
Wishes for a Baby Girl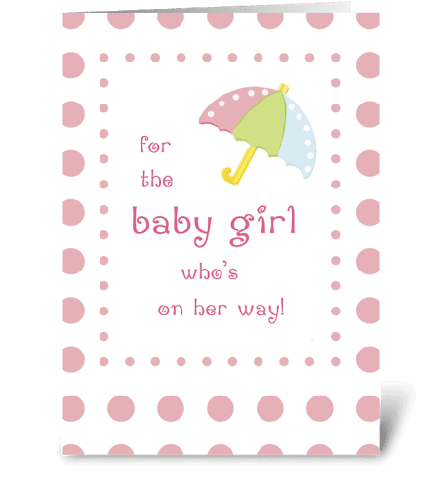 As beautiful as her mom, as bright as her dad. Welcome, princess!

Girls are mighty pillars with soft and alluring textures. Congrats on having one.

The excellency of having a baby girl is in the sweetness of their warm spirits. I'm glad that you'll be full partakers of the blessings in addition to that as her parents.

Welcome, lovely girl. I hope you'll bring much love and happiness to your parents.

I admire the level of your excitement as you await your baby girl's arrival. It won't come as a surprise if she brings joy everywhere she goes.

Many words are appropriate to describe the splendor that surrounds the life of a girl child. But none will be complete without adding "majestic" to it. Congrats on the arrival of your baby.

The most important aspect of parenthood is living a model life for your child. May your little girl find pleasure following after your footsteps.

At last, your desire to have a baby girl has been met. Hearty congrats, dear friend!

She will be the bearer of good news and the giver of peace of mind. Your baby is simply the best gift you've ever received in life.

Congratulations to the mom of a bouncing baby girl!
Wishes for a Baby Boy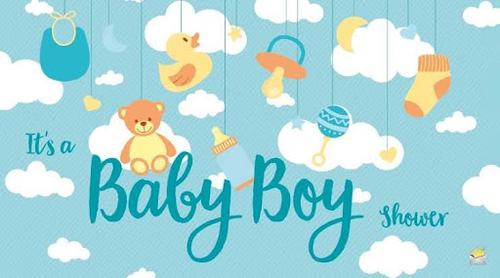 Congrats on the arrival of your baby. He will be your defense for he is a great boy.

Don't worry about a meaningful company after childbirth, your baby boy's presence will be more than enough to keep your day going.

Welcome, handsome boy. You are the hope of your parents and the joy of many nations.

Life of merriment is yours for the taking. With your baby boy, you won't even be aware of how the years will fly past. Congrats on his arrival.

I am happy to send you this message that will encourage you to be the best parents to your fantastic little boy. You'll do an excellent job bringing him up.

Of all the things to pray for, I strongly believe that you asked for a cute boy with the smiles of angels. He's beautiful!

Nine months came and are about ending. May the delivery of your baby boy be as a joyride to you.

Words are inadequate to express my heartfelt joy because your baby is on his way. Can't wait to meet him!

Sincerely, I feel like getting pregnant to give birth to a precious boy like yours. You're lucky, girl.

The birth of your boy has added a feather to your cap of achievements. Congrats, superwoman.
Wishes for Gathering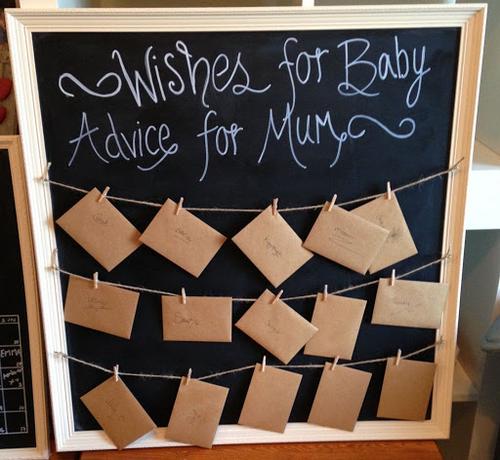 Welcome, priceless sweetheart. You'll make your parents proud.

We drink and cheer to the arrival of a world changer. Welcome, little chap!

It's incredible to be a community of loving fathers and mothers to the baby born to us this day. We won't let him down.

Super congrats on the unique arrival of your baby; she came, against all the odds.

We are happy to meet you, little one.

A child is a beauty to behold. Congrats, dude.

Welcome, sweet. Soon, we will all be here for her first birthday celebration.

May God crown your efforts as parents to this baby with success.

Parenthood is both adventurous and challenging. Choose one.

The bliss of motherhood is worth the sleepless nights. You'll do fine in it.
Baby shower wishes are always received with thanks, even from the most irritable of persons. Just as you would expect to be supported in your life's goals and their actualization, these deep messages will go a long way to make your friend, colleague, or family feels supported. Why not send them any of the above wishes now?