Unrequited love is devastating. It's what sad movies are made of. Knowing that the person you like does not feel the same way is a hard pill to swallow. But you don't have to be stuck; you can move on and heal. Here are ten ways to get over your crush who does not like you back.
Having strong feelings for someone unilaterally can be so hard to cope with. The object of your affection being constantly on your mind can be torture. It's difficult to know what to do with all of those feelings, and many people do not know how to get over a crush, and end up feeling lost and hopeless. There is no need to despair. There are many ways you can deal with these feelings so that they do not have to cause you so much pain.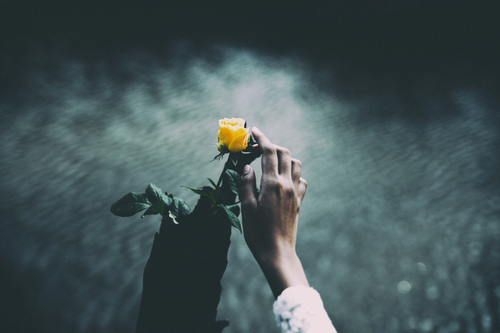 1. Allow Yourself to Cry About It
Being sad over unrequited love is normal. Grieving is part of the healing process. Be realistic. Be kind to yourself; understand that it will take some time to move past it. It is easy to sit around and get lost in your misery for months, but you should not let this happen to you. Give yourself a certain amount of time to cry about it. A week should be the maximum time. Then decide to make an effort to put the thought of the person out of your mind.
2. Talk It out With Your Best Friend
Having lots of bottled up emotions is never a good thing. Open up to a close friend that you trust. Trust that your best friend will listen patiently to you cry over the same issue for days on end. So share your sadness with them, and they will be sure to help you put everything into perspective. Sharing your pain with others always helps with these kinds of problems. If we keep the issues to ourselves, the negative feelings will occupy our minds and grow bigger.
3. Delete Your Online Contacts
If you are trying to get over a crush, one of the first things you should do is to cut all communication lines. You do not need to see pictures of him grinning happily with his friends, sunbathing on holiday, or worse - looking loved up with someone else. Not only will these images cause you more pain, but you will also be tempted to reach out to them and face rejection - again.
4. Cut off Contact in the Real World Too
If you have been strong enough to delete all of your crush's social media pages and phone numbers from your smartphone, the next step is to stop communication and contact with them in real life. If he's a colleague and you share workspaces, then avoid conversations as much as possible. Take a different break time or leave the office slightly later or earlier to avoid any run-ins. Not seeing or speaking to him will help you get over him faster.
5. Distract Yourself
You have been sad and forlorn for a while; you are now questioning yourself 'how long does a crush last?' Well, a crush will last for as long as you keep thinking about the person in the way you are doing! One of the best ways to get over a crush is to distract yourself. Keep yourself busy so that there is no time to sit around dreaming about them. At first, the thought of your crush may still creep into your mind. Distract yourself and focus on your own business, whether it's reading, watching a new series, or your work, you will notice that you hardly think about them at all.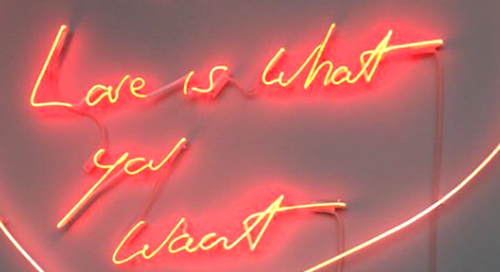 6. Invest in Yourself
Now that you have accepted that your crush will never feel about you, the same way you feel about them, you should move your focus to better things. Find healthy ways of improving yourself. This will boost your confidence and build you up, ready for a healthy and happy relationship. Join a gym or work out at home. Exercise releases hormones that will make you feel energized and optimistic. You could read a self-help book and improve your outlook on life. You can learn how to attract the right person for you and demonstrate the characteristics necessary to maintain a serious relationship.
7. Stay Busy
Keep yourself busy, develop a new hobby, or learn something new like a different language or a sport that you have never played before. A great thing to keep yourself busy is something you missed or were not able to do when you were with that person. This will turn the sadness into something you can feel excited about.
8. Spend More Time with Friends
Being caught up in an emotional turmoil usually prevents us from being social. Hanging out with your friends may not feel like something you want to do while mourning the end of (or not getting the chance to get into) a relationship, but it will do you a world of good. Spending time with your friends will remind you that there is more to life than your ex. Also, being social may give you the opportunity you need to meet someone new.
9. Find a New Object of Your Affection
This takes us to our last tip on how to get over a crush. As they say, the fastest way to get over someone is to get under someone new. This might not be your idea of a smart move, but there is a logic behind it. Finding someone that inspires romantic feelings in you can make you wonder what you saw in the other person in the first place! So even if you don't like the idea of rushing into someone else's arms, staying open to meeting someone else can give you a different outlook on things.
10. See a Counselor
If you are really struggling with figuring out how to get over a crush, then maybe consider seeing a counselor. Speaking to a professional who is trained to help people cope with their emotions is a wise choice. They will listen to you and provide you with the tools you need to see things clearly and move forward with your life in a positive way.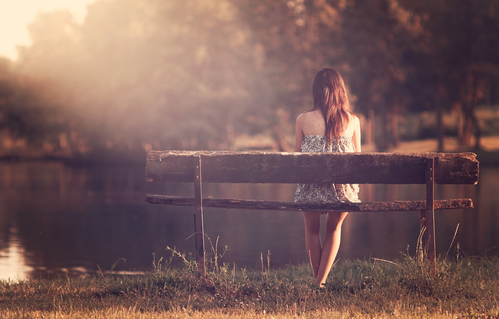 Getting over a crush may seem impossible at first but by using all the techniques; you will be free of the misery of unrequited love and guaranteed to put your crush behind.