"I'm bored!" Ever heard that? Boredom can be real torture sometimes. If you're bored, give your friends a call and see if they want to hang out. Switch it up, skip the expensive night out on the town, and stay at home instead. Staying in can be fun and exciting if you try these 20 fun things to do with friends at home. Give them a try, and find that your opinions about staying in will change.
1. Host spa night
Throwing a spa night can be a great opportunity to unwind and refresh yourself. There's nothing better than a relaxing spa treatment in the comfort of your own home while catching up with your best friends. So, grab some sheet masks and aromatic candles. Oh, don't forget the snacks!
2. Throw an international dinner party
Call all your best friends and pick a country for each person. Everyone must bring a dish related to that country and also wear a piece of clothing worn in that country. For example, someone representing Indonesia can bring chicken satay and wear a batik top. This way, everyone gets to have an amazing dinner and a great chance to learn about other cultures!
3. Play board games
This classic at-home activity never gets old! It's always one of the top choices of fun things to do with friends at home. And it's not hard to see why! From Risk to Monopoly, there are tons of games you can pick. Grab a favorite and let the games begin!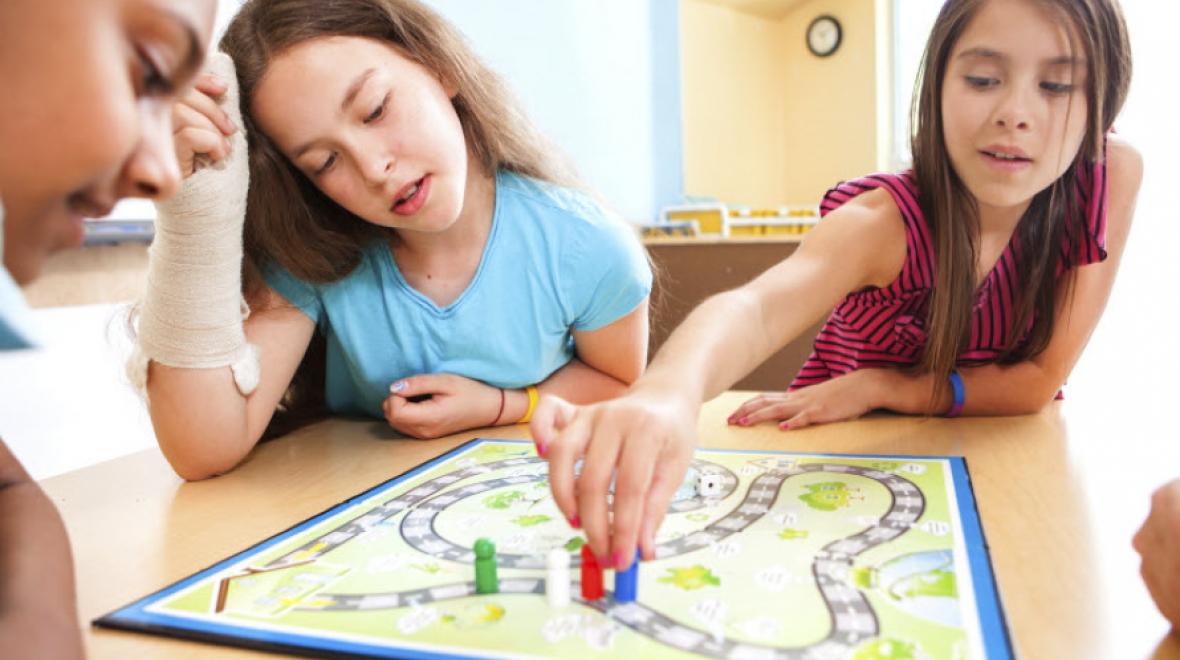 4. Video game tournament
Any gamers here? If so, this is one of the most exciting things to do at home with friends! Pick a video game you and your friends love, then compete with each other. Make the competition even more exciting with awards and prizes such as food or even a ticket to the movies!
5. Hold a costume party
Who said costumes are only for Halloween? A costume party is an entertaining way to spend your night at home. Choose a specific theme or let everyone pick their own favorite costumes. Either way, you'll all have fun!
6. Make a scrapbook
Has a lot of great photos with your besties? Why not make a scrapbook? Grab all the best pictures and make personalized scrapbooks for you and your friends. It's a fun way to spend some quality time with your besties. Plus, all of you will have a great time going down memory lane!
7. Poker nights
Whether you're a beginner or a seasoned player, poker night with your friends is never boring. Add some small bets with candies to increase the competition. Don't forget to serve cocktails or mocktails for a better poker night experience!
8. Throw a classic sleepover
This classic is one of the top choices of fun things to do at home with friends. Channel your inner child by throwing a sleepover with your best friends! Stay up all night watching movies and gossiping. Don't forget to wear your cutest pajamas and prepare a whole load of snacks!
9. Indoor picnic
That's right, you don't have to go to the park to have a picnic. Just do it at home! Lay out a pretty picnic blanket and eat some yummy food with your besties. Serve fresh juices or mimosas along with fresh treats like strawberries for the best experience!
10. Set up a yard sale
Have a lot of old stuff you don't need anymore? Hold a yard sale! Ask your friends if they also have things that they don't need anymore and set up the yard sale together! Not only is it one of the most unusual yet fun things to do with friends at home, but it's also a great way to make some extra cash!
11. Learn yoga together
Looking for a way to get fitter? Yoga is your answer! Call your friends and lay out your yoga mats. Don't worry if you're a total beginner, there are tons of free tutorials available for you online. Have fun to stay healthy and refreshed with your friends!
12. Try a new hobby
Saw crocheting tutorials on Pinterest and wanted to try it out? Or maybe painting? Whatever it is you're interested in, why not call your friends to join in the fun? Call your friends and grab all the supplies you need, then just relax and follow the tutorials together. Have a chat while doing so and also laugh together if one of you messes up!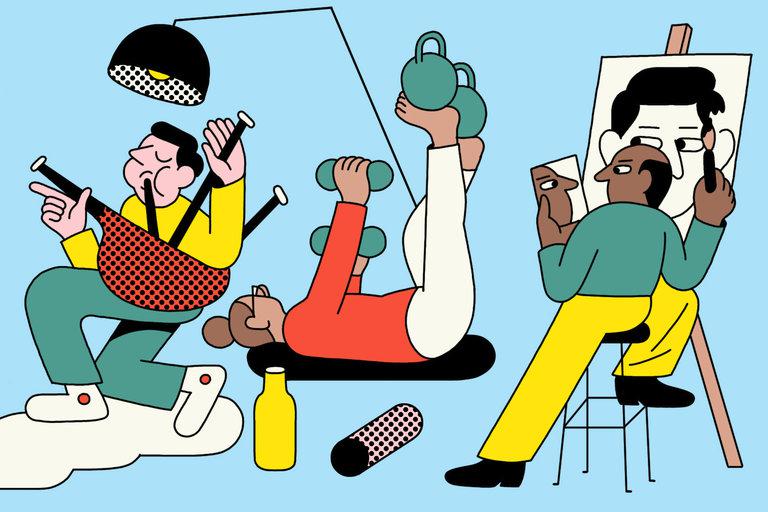 13. Karaoke night
Who doesn't love to sing? Call your friends and sing your hearts out with a karaoke night! It's a guaranteed way to have a night filled with laughter and excitement. Bust out your karaoke machine, or if you don't have any, a hairbrush will do!
14. Singing competition
Since we're already on the subject of singing, why not add more fun by throwing a singing competition? Take turns singing and let others rate your singing from 0-10. The person who gets the best score wins. Let the competition begin!
15. Make a Youtube video
These days, everyone can be Youtube-famous. Why not try to record a vlog or a creative video with your friends? Who knows, maybe it will go viral and be the next big thing on the internet. Make your dream of becoming a Youtube star come true!
16. Build a pillow fort
Making a pillow fort is one of the best go-to fun things to do with your friends at home. It's as fun as you remember it from your childhood! Take all the pillows and fluffy blankets in your house and arrange it to make a fort, using your living room sofa as the base. Bonus points if you use twinkling fairy lights to decorate it!
17. Have a photoshoot
Take some Instagram-worthy photos at home with the help of your friends! Raid your closet for awesome outfits and set the stage for the best home photoshoot ever. Take turns taking pictures with your friends and get creative! Take serious photos, funny photos, or even glamorous ones! Take as many photos as you like and have fun!
18. Make personalized jewelry
Making DIY jewelry is not hard at all if you've got the right tools and guides! Grab your supplies at the local craft store and search online for some inspiration. Get creative with your besties and make matching jewelry for each other!
19. Learn a new language
Bonjour, ça va bien? Learning foreign languages can give you a great skill to use later in life; it's also a fun activity to do with your friends! Strike up conversations with your friends in a new language and have a great laugh when one of you messes up!
20. Form a book club
Bookworms unite! Form a book club with your best friends as an excuse to hang out together at least once or twice a month. Discuss your favorite books over brunch or tea. Set up a reading challenge for all of you or give each other book recommendations.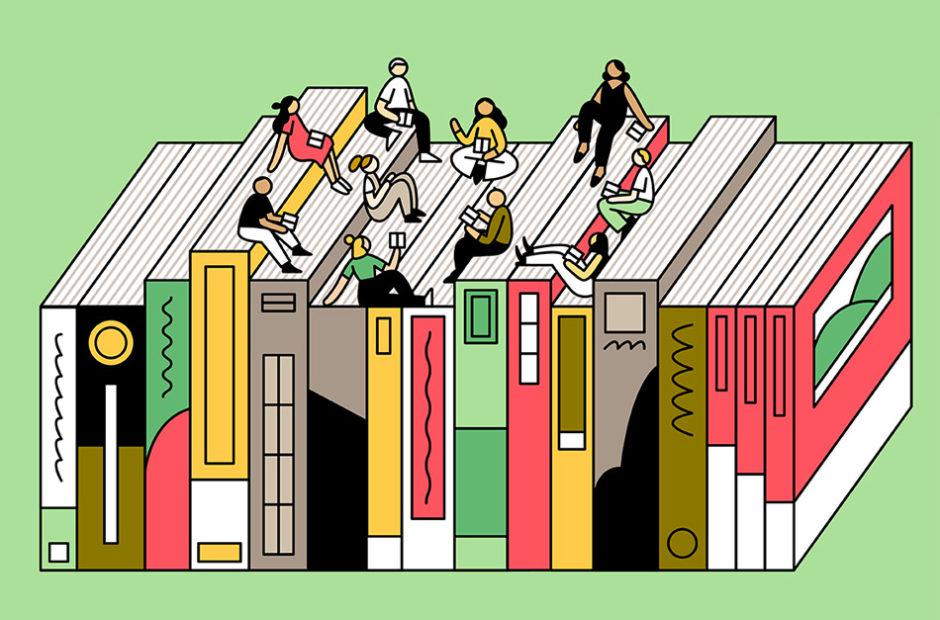 The Final Word
So, which fun things to do with your friends at home are your favorite? Hanging out at home doesn't have to be boring. It can be a great way to spend more quality time with your best friends. What are you waiting for? Call your friends and hang out with them!