Quarrels are an essential part of every relationship. If you've had a fight with your loved one, it doesn't mean that your relationship is over. The most important thing is knowing how and when to say sorry when you do something that might have hurt him. There is nothing shameful about that. Furthermore, an honest apology will vastly strengthen your relationship. An apology letter to a boyfriend is one of the good ways to express what's on your mind.
How to Write a Perfect Apology Letter to Boyfriend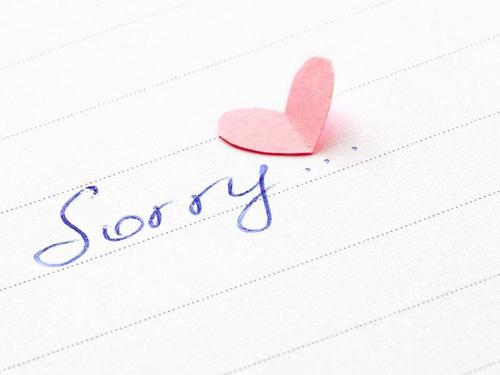 1. Start with saying sorry
I suggest you should start your letter with warm words. That might make him feel better instantly. You will explain everything later, but highlight the fact that you love him and that you are sorry, whatever you did. Tell him something nice and good, for example, something you love about him. These words should warm him up before you start explaining things.
2. Admit your mistakes
Don't let your ego and pride take over. If you love someone, you should forget about who's right and who's wrong. You should include that in your apology letter. The only thing that matters is that you face your own mistakes and tell him how you really feel. Being real and honest when making mistakes is one of the essential parts of every healthy relationship.
3. Tell him how you feel about him
Although he may already know that you love him, you should remind him how important he is to you. It will make him feel better anyway. Be frank and direct, but don't be too cheesy. Being reminded that you are loved by someone is very important, and this is the perfect time to tell him that he is a big part of your life.
4. Ask for help to fix things up
Every healthy relationship involves two people. You can't work on it alone, nor you should. Your partner should always support you. After you apologize, suggest working on your relationship more. Explain that you are indeed sorry because you hurt him, and that you are willing to make it up for your mistakes. All you need is his understanding and cooperation.
5. Talk about your future
An apology letter to my boyfriend ended with me talking about how dejected I would be if he walked out of my life. It literally melted his heart. You can try it as well. You can tell him how bad you want to spend time with him and that you see two of you have a future together.
Written Examples That Could Be Useful
"When you feel pain, I feel it too. I've hurt myself as well. Please, let me make this right."

"Only telling you that I'm sorry is not enough for me. I want to show you that you can trust me because deeds speak louder than words."

"I would do anything for love because I believe it gives us purpose. Please let me do anything for you because you are the one I truly love".

"We all make mistakes. I'm not trying to justify myself in any way, but you have to know that I would never ever willingly hurt you."

"I understand that your trust in me is crushed, but don't you think that everybody deserves a second chance? Don't let go of everything that we have built together. Just keep me by your side, and I will show you that you have nothing to worry about."

"I can't even imagine living without you by my side. I love your adorable smile. I enjoy the sound of your voice and I like to get completely lost in your eyes. I have been so careless, not thinking about the consequences of my deeds. Please, don't let me lose you".

"Hey...I have so many things to tell you, but I guess I will start by saying sorry."

"You only know you love someone when you lose him. I've lost you for a second, and it felt like an eternity. Even that little second was too much for me. Nevertheless, I feel like I've learned my lesson. Now I know for sure that my love for you is real."

"Love makes us strong, and mistakes make us human. No one is all-knowing or perfect. The only thing I know is that soulmates exist. I just know that you are my soulmate."

"The only thing I need from you is time. Only time can help you realize what kinds of mistakes I have made, and that can all be fixed."

"Honey, you already know this, but I have to say it again. You've made my life bright and colorful. How could I ever hurt you? Trust me, it hurts me much more. I am here to make amends."

"Some people may misuse other peoples' attachment to them, but I am not one of those people. Please, let me make it up to you. I really didn't mean to hurt you, but I definitely intend to make you feel twice as better than before!"

"I've been thinking about us a lot, and I've realized my mistakes. Would you like to talk about it? I really have so much to say to you. I know that trust is a very delicate and fragile thing, but I really want to gain yours once more."

"You are special. One in a million. I can't afford to lose you. I know you love me as well. Would you help me to make our relationship stable again?"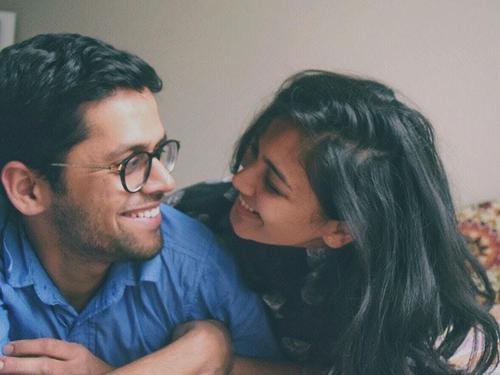 Summary
Don't be hard on yourself if you did something wrong. Making mistakes is one of the most natural and human things to do. If you want to make everything right again, you will have to initiate it. My advice is to always be honest and straightforward. Take the blame, face the music and write a sorry letter to your loved one. If he really loves you, he will certainly get over the problems that you have or had and your relationship will be even stronger than before.