We live in an age where almost everyone works too late. If we are spending all day and all week working, when are we supposed to find quality time for our significant others? Sometimes, the only free time that's available to enjoy together is at night.
Therefore, we need to spend our nights in more imaginative ways than sleeping. The difficulty with this is that, for many of us, when our workplace closes, so does the majority of the entertaining places and attractions you would normally visit. Here's a list of things you can do after hours to make the best of the time you have to spend together.
15 Late Night Date Ideas
Thinking of various romantic late night date ideas for times when most places are closed is not as simple as you may at first believe. Finding fun things to do will require some creativity and thinking outside the box. The good thing about spending time with the one you love is that even the smallest of pleasures can offer the best date night experiences.
1. Cook a late dinner together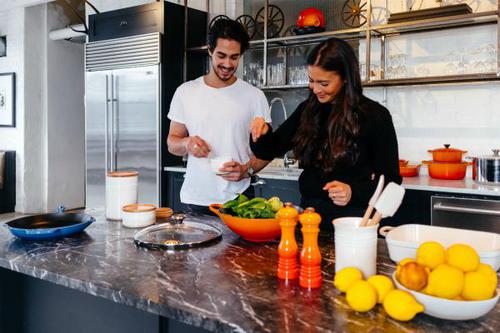 Your favorite restaurant or take away joint will probably be closed after midnight, but that doesn't mean that you and your partner have to go to bed hungry. You can use the opportunity to cook a tasty meal together. If you haven't done so before, you will soon find out that cooking together can be a romantic and pleasurable experience.
It doesn't matter whether both of you or neither of you are good cooks. The fun is in the time you've spent together, not the results, so just enjoy it.
2. Dance to your own music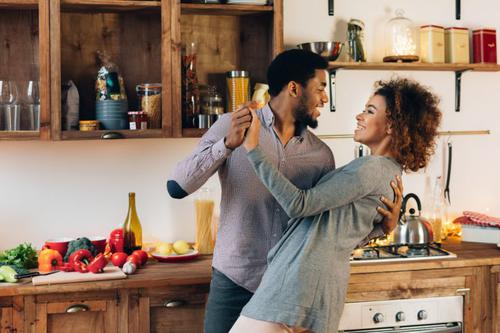 Going out to parties is fun, but imagine getting to dance all night long to your own choice of music. Create a playlist designed especially for you and your sweetheart. Include your favorite songs. Control the tempo of the evening by selecting slow songs to start with, building up to up-tempo beats for you both to dance to. Then bring it back down to slow love songs again to end your night.
Make new memories together, and find your special song in the time that you would have normally spent fast asleep.
3. Stay up to see the sunrise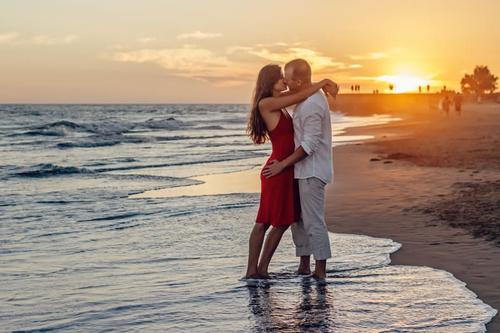 Seeing a sunrise is a breathtaking experience that not everyone gets to enjoy. If you are able to stay awake throughout the night using any of the ideas here, why not aim to stay up long enough to see the sun come up?
Witnessing a brilliant sunrise with the one you love is something you will both be able to remember forever.
4. Late dates with mates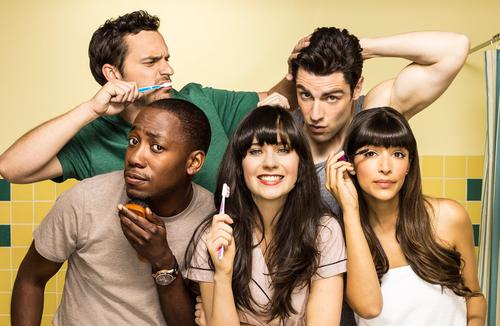 Here is one of the best night time date ideas: invite some friends over for the same purpose. That is, to enjoy the only time you have to spend however you like!
Whether you all cook together, dance to your own music, or stay up all night to see the sunrise, doing it as a group is a great way of killing two birds with one stone. You'll get to hang out with your friends and boyfriend at the same special time.
5. Night swimming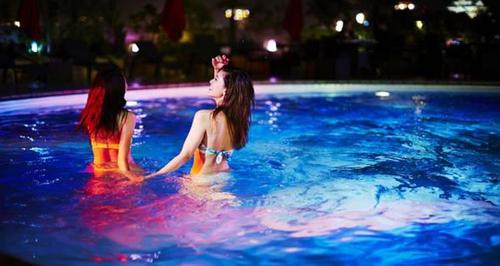 If you don't have access to a pool where you live, you can check online to see if you have a 24-hour recreation center or gym in your area that has a swimming pool. If you do, going for a late-night swim together is an active, yet relaxing way to spend the night with your other half. If you can find one that has a steam room or sauna, that's a bonus.
6. Talk all night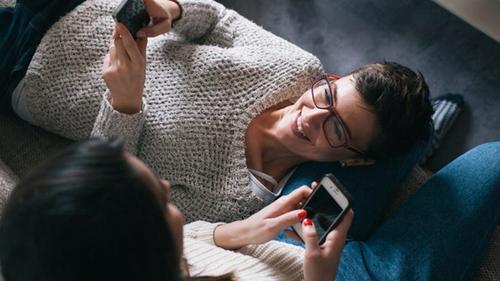 Many couples that have been together for a long time like to reminisce about the times that they would stay up all night just talking. It's actually a very important bonding activity for new relationships. Finding the time to talk about each other's past will allow you to get to know each other better.
Talking about your present allows you to share your current daily experiences, making you feel that your lives are more integrated. On the other hand, talking about your future means that you're able to plan your lives together, ensuring that you have the same dreams or allowing you to come to a compromise over any conflicting issues that might come up.
7. Late night walk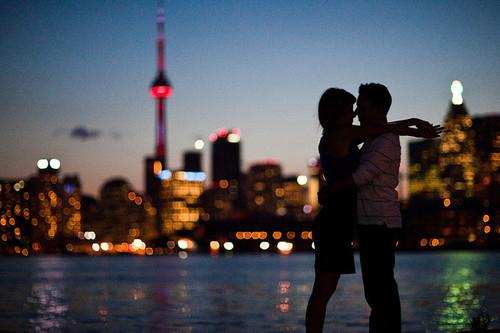 If you are looking for active or outdoor things to do with your boyfriend at night, then going for a late night walk would be a highly sensory active experience. Seeing your environment covered in the shadows and reflections of passing car headlights, storefronts, and street lights will transform the surroundings that you are usually so familiar with.
Try to find a quiet route where you can walk and talk without distractions or obstacles. This can bring back plenty of loving memories on your journeys to work in the future.
8. Plan a road trip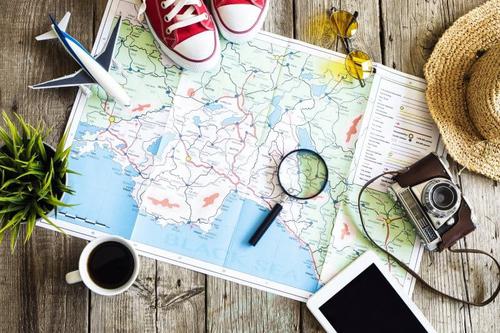 Make the most of your weekend by spending your Friday night on the road driving to a weekend getaway destination. Plan a trip to a different city that you can get to by road.
Making arrangements for any kind of getaway with your lover is an exciting and romantic memorable experience. If you set out on a Friday night, you'll be able to wake up at your destination on Saturday morning for a full weekend of relaxation and quality time.
9. Find a secluded place to watch the stars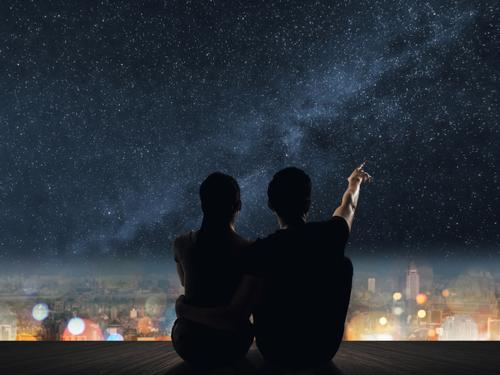 In every neighborhood, there is a spot or two that makes for the perfect secluded location to gaze at the stars. Find a local park or any open space where there isn't too much light from the surrounding buildings and street lights. This way you'll get a bolder and brighter view of the stars.
You can see who can identify which constellations in the sky, or you can just tell stories. The profound peace of these kinds of activities will stay with you, even throughout the following day.
10. Play board games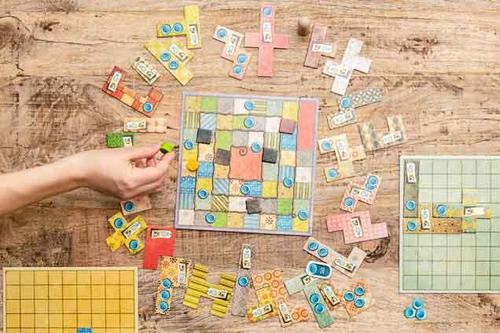 If you and your partner prefer indoor late night date ideas, then staying in and playing board games might sound like a blast to you. Choose a long-winded game like Monopoly or play a collection of your favorite games.
If you're not a fan of board games, playing cards will work just as well. Get some easy-eat snacks and drinks, and enjoy an intimate game night with your man.
11. Go to a nightclub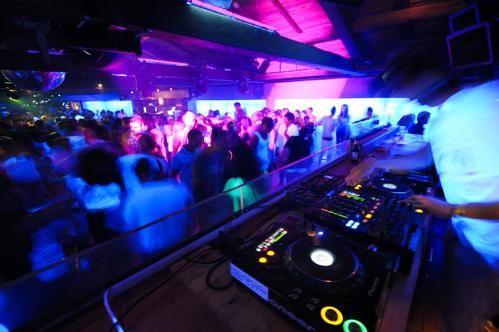 For the couples who have plenty of energy, going out to a nightclub together can be a lot more fun than going to bed. Dancing all night to loud music or simply sitting at a darkened bar can be just the environment to infuse some excitement into your relationship.
12. Join a dance class together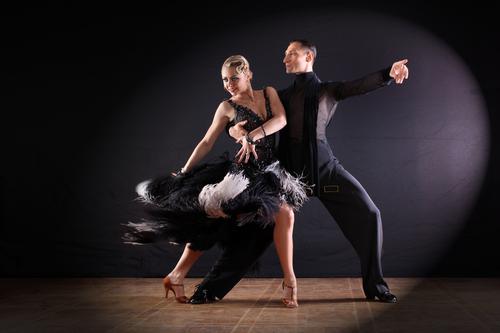 There are many dance classes that are available in the evenings after work. Why not sign up for a Salsa class together? If Salsa dancing is not your thing, then ballroom or any other kind of dance is amazing for strengthening the bond between a couple.
Learning something new together is also a wonderfully productive use of the time that would have been wasted sitting on the sofa. You never know - you might end up dancing the steps you've learned on your wedding day or better yet, your 10th year wedding anniversary.
13. Home spa treatments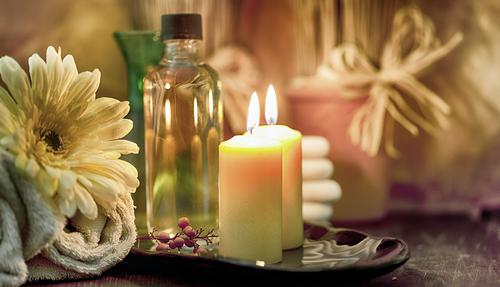 One of the more indulgent things to do with your boyfriend at night is to arrange a home spa. Gather all the things you'll need to do the treatments both you and your boyfriend will enjoy.
The things men might want to do can be different from what women like, but many treatments are great for both. Pamper your partner and release the stress of the day with facials, pedicures, exfoliation scrubs, and massages.
14. Go garden camping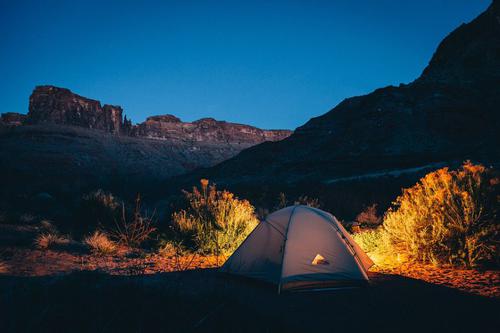 You don't have to go far to enjoy a night spent under the stars with your beloved. Get in touch with your childhood self, and set up a tent in your garden. You can bring along all the camping equipment you will need and plan to eat camping foods, like hotdogs and smores.
It'll make a huge change to the normal date nights you spend together during the day when you're both distracted by other things.
15. Four courses four restaurants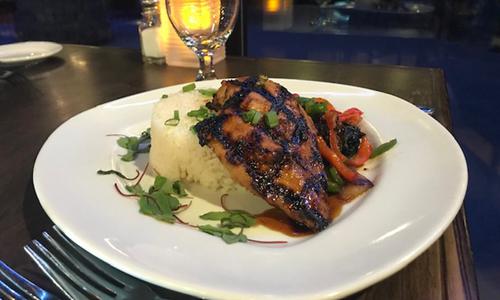 Surprise your boyfriend by taking him on a course of courses. This works better when your partner has no idea what the plan is. Start your night at one late night restaurant for an appetizer and drinks only. Then explain to your partner that you are going somewhere else because you don't see anything you like on the menu, or you'd just like to try somewhere else before it closes.
You'll then make your way to another restaurant for your main course, another place for your desert, and finally, the last place will be a bar or club where you can spend the rest of your night. By this point, your boyfriend will be surprised and satisfied by the variety of experiences he has had that night. He will likely be impressed with the planning of one of the most interesting four-course meals he has ever had.
Summary
Finding the time to give your relationship the attention it needs in the pace of life today can be a balancing act. Thinking of romantic and unique things to do during the times that we do have available can be a challenge.
You can replicate any of these late night date ideas to suit you and your guys' preference, or they might inspire you to think of some of your own. Just be as creative as you can so that you can spend as much time as possible with the ones you love.