Flirting can be as easy as ABC for some people. However, it doesn't come so naturally for others. Flirting masters know that flirting is an art - just like other skills, it grows better over time. Everyone wants to say something smooth to the ladies and make an entrance! For those times it doesn't go down so smooth, here are some hot questions to ask a girl that can help anyone master the flirting game in no time!
Flirty Questions to Ask a Girl
Once you have set the stage with easy conversation (and maybe some drinks), you can get flirty with her. Asking flirty questions works to direct her in the right direction, getting things going in a flirty, fun direction. Humor mixed in with the flirting doesn't hurt at all. Here are some great flirty questions to ask a girl.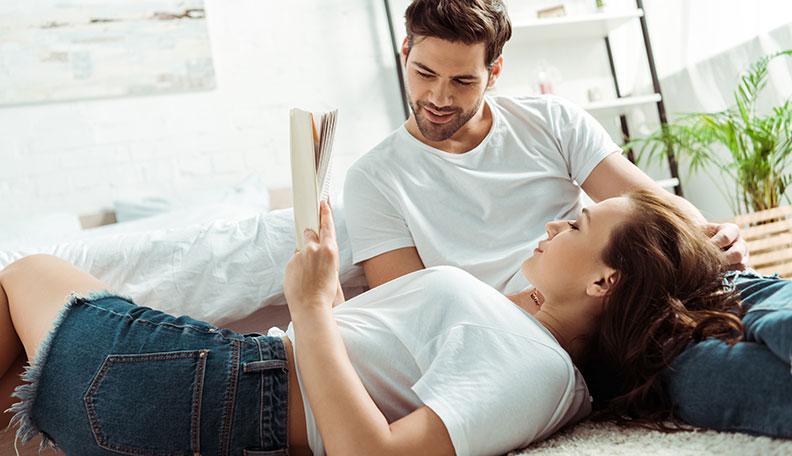 1. Slightly flirty questions
Do you know you take my breath away?

What do you think makes a kiss perfect?

What if I kissed you here and now?

What turns you on most in a guy?

Would you like to be called sexy, smart, or sexy-plus-smart?

How about a date?

What if I wanted to be more than a friend?

Do you think this suit looks good on me?

What can I do that will make you feel loved?

What do you like most in a guy?

Do you like to party or stay cozy at home?
2. Very Flirty Questions
French kiss or a simple kiss?

Where do you like to be kissed the most?

What is your biggest turn-on?

What is the most romantic thing you would like to do?

Do you have any romantic fantasies?

What would you choose, cuddling or making out?

If the world would end in the next 10 minutes, will you kiss me?

What is my best physical feature?

Do you have any plans for tomorrow?

What if I ask you out?

What if I said I am falling for you?

Have you ever dreamed about me?
3. Sexy, personal, flirty Questions
Netflix and chill?

Do you wear anything to bed?

Do you like to be the dominant or the submissive in a relationship?

Do you like body massages?

Would you ever get the groove on in a car?

Would you like to join the Mile High Club?

Tell me some of your fantasies?

What's your favorite position?

What is your favorite thing to do in the bedroom?

What do you think I am wearing underneath my clothes?

Do you ever have the urge to do it in public?

What is the naughtiest place you have ever gotten got it on?

Do you ever play with yourself?

What if I talk dirty to you?

What is an instant turn on for you?

Who do you think about when you get frisky with yourself?

Who is the hottest guy you have ever seen?

What is the most sex you have had in a day?

Have you ever hooked up with a teacher?

Have you ever used food during foreplay?

What do you think is your sexiest outfit?

Do you think I would check you out when you walk away?

Would you like to have a striptease?

Do you like to go slow or fast?

If you had to choose one position for the rest of your life, what would it be?

When was the last time you played with yourself?

Do you like to be on the top or on the bottom?

Would you like to play strip poker?

Do you like to get it on in a bath?

Have you ever gotten it on in a shower?

Do you like steamy scenes from the movies?

Would you make out in a cinema?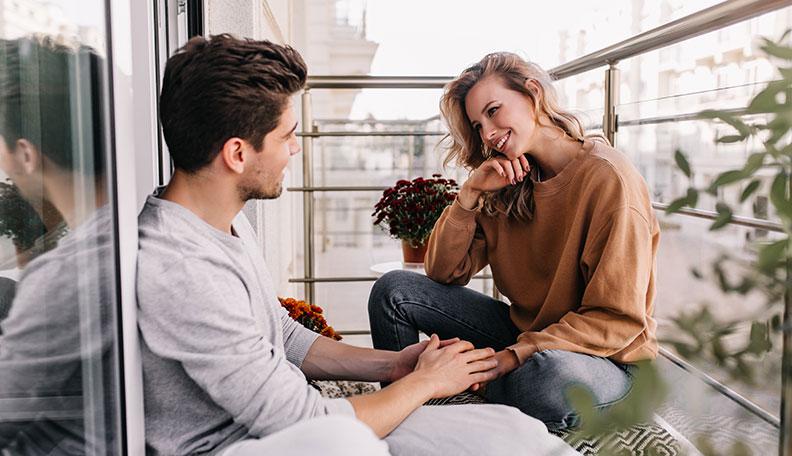 Tips for Asking Girls Flirty Questions
When choosing flirty questions to ask a girl, aim for the perfect blend of flirt and charm. Be careful, because a little mistake can make your question disrespectful, and you would not be successful in that particular flirt. For this reason, try out these tips below to find the best flirty questions that work for you.
Start casually. Ladies love compliments, so that's why this is one of the safe tactics for approaching them. Compliment her eyes, or compliment her dress - or even compliment her actions. This will help her feel good about herself, in addition to earning you a good impression in her books.
You can get the point across without being direct. Sometimes people drop hints during their conversation. Try small hints about how you always wanted to meet someone like her, or maybe how you are infatuated by her conversation. These kinds of hints will help her understand. If she likes you too, she will give you the sign.
People can't always meet in person. This is why texting can connect you and further your chances of a romantic relationship with a girl. Send a sweet flirty text in the morning; send a little reminder that you are thinking of her later in the day. Again, this gives women the satisfaction that you are thinking about them.
Pick-up lines can either be very good or very bad. Delivery, timing, and the right amount of sass are all important. Show off your sense of humor, but don't be too funny or she will think your pick-up lines are creepy. Used in the right way, pick up lines to show off your sense of humor, so they can be a great conversation starter.
Touching a hand or a shoulder with a subtle movement can feel nice. However, you have to make sure that you both are on the same page. Also, remember to lightly caress her hand or her shoulder and wait for the approval. If she doesn't drawback, you can hold her hand perhaps, making great memories.
In Conclusion
There are clearly many questions out there that you can ask your girl. The trick is to build the pace rather than go all out with the first one. Try to go slow at the start and slowly build up to the flirty questions. Once she is in the mood, these questions can really add humor and romance to a conversation. Try these great flirty questions to ask a girl with your next encounter to have a memorable date!